Did you know there are many Bible verses about birds?
Most of us know that birds are absolutely beautiful and exquisite creatures! With their amazing symphony of sounds and gorgeous plumage of colors, many are mesmerized by their creation.
And their Creator speaks of them quite frequently. The Bible is literally filled with scripture about birds!
This post may contain affiliate links. Read our full disclosure here.
What Can We Learn From Birds in the Bible
We can learn so much from birds in scripture.
Throughout the Word, these flying fellows are seen many times as a metaphor. Jesus typically used our famous fowls to teach a lesson to His followers. 
Throughout the gospels, Jesus spoke consistently about birds when explaining how much He cared for people but also spread dire warnings to HIs people about their lack of faith during difficult times.
What Do Birds Symbolize in the Bible?
Throughout history and the Bible, birds have a recurring theme representing mostly positive meanings. While most feathered friends in the Bible represent achievement and beauty, some signify sin.
For example, the dove, sparrow, and robin have more positive meanings while the raven and the vulture love carcasses and were considered unclean animals in the Old Testament.
What is the Most Mentioned Bird in the Bible?
The dove is the winner of the most mentioned bird in the Bible. This common creature is noted a whopping 47 times in the New International Version. In second place, the eagle is slated in the scriptures a mere 27 times.
If studying the Bible better is on your list of things to do this year, be sure to visit our Bible Study Resources page where you'll find everything you need to make Bible study a regular part of your daily routine.
Bible Verses About Birds
Birds are everywhere we go. We can hear them inside and outside. While there are so many of these flying creatures, it's a great way to remind us how much God loves us and His creations.
These scriptures about Birds are perfect for learning more about God's ways confirming that He wants us to succeed and will always be present in our lives :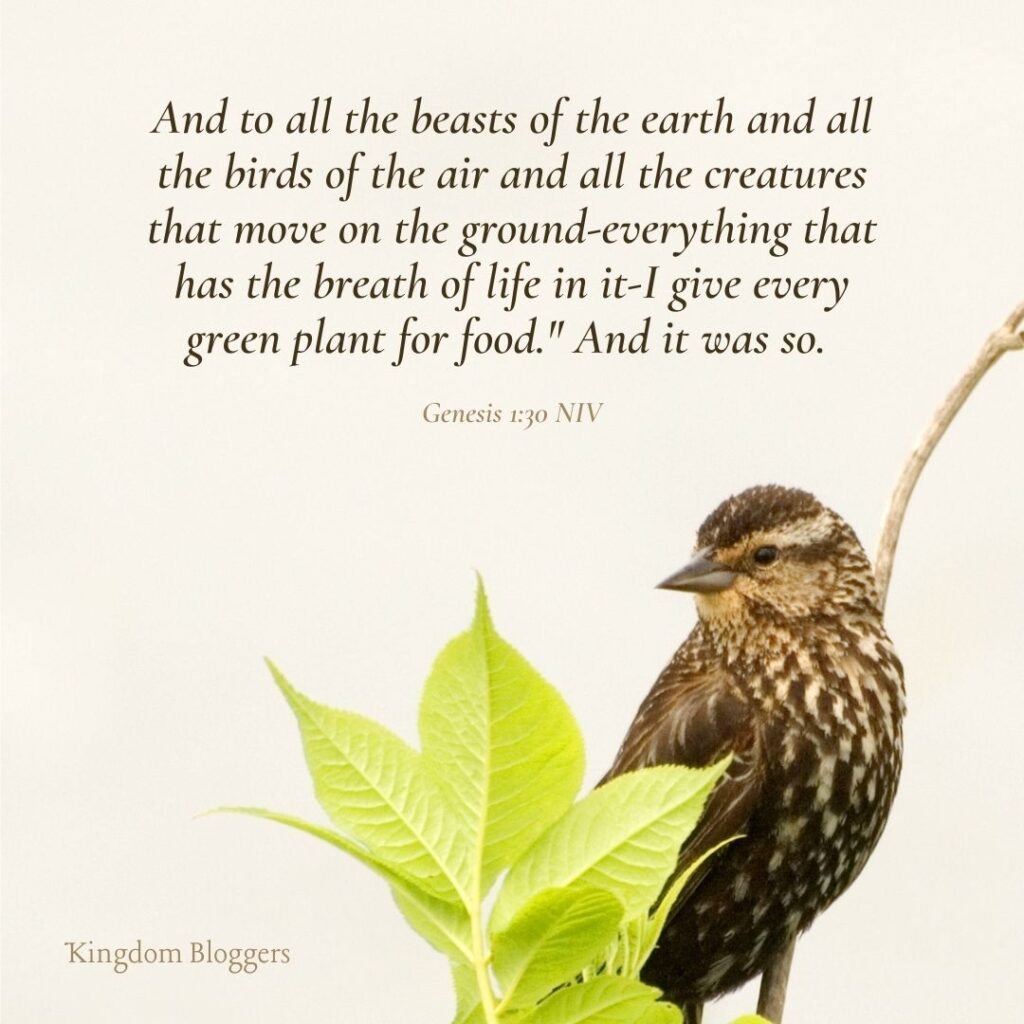 Genesis 1:30
And to all the beasts of the earth and all the birds of the air and all the creatures that move on the ground-everything that has the breath of life in it-I give every green plant for food." And it was so. Genesis 1:30 NIV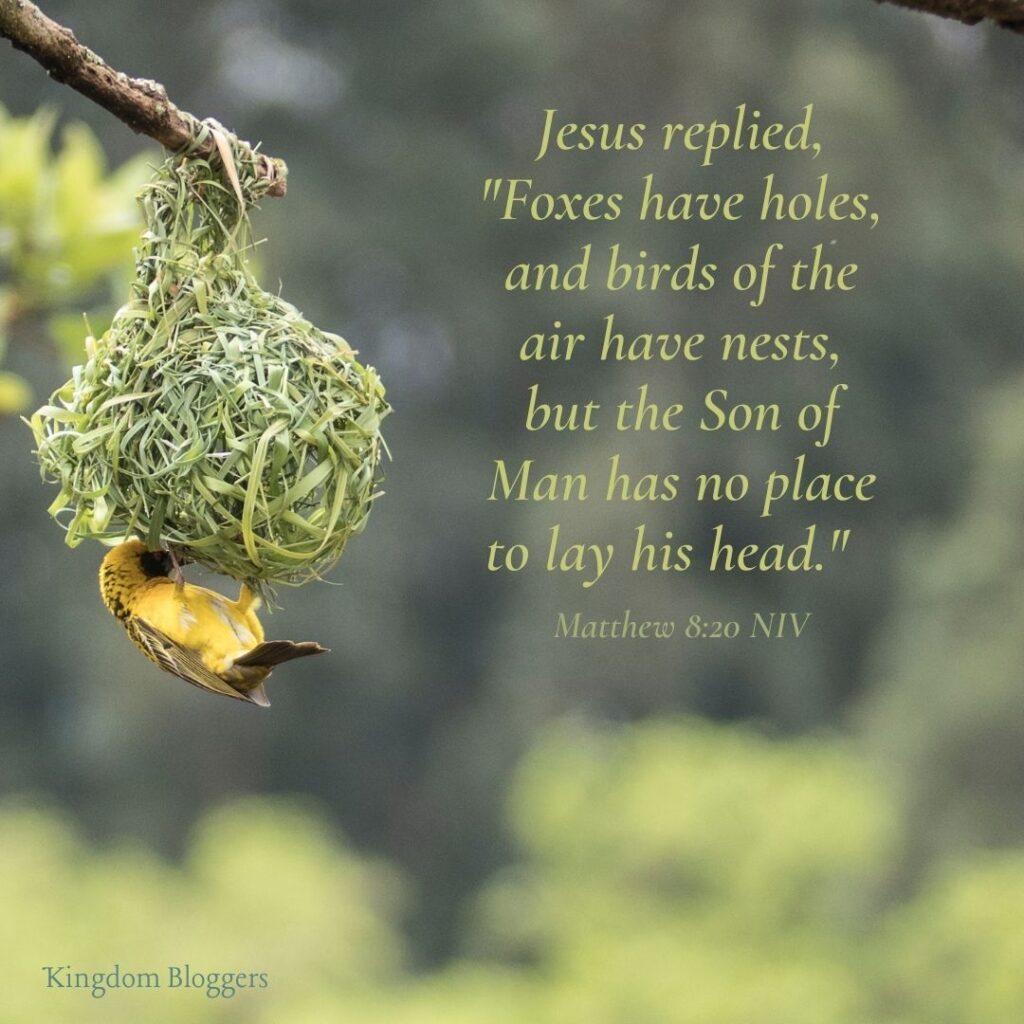 Matthew 8:20
Jesus replied, "Foxes have holes, and birds of the air have nests, but the Son of Man has no place to lay his head." Matthew 8:20 
Job 38:41
Who provides food for the raven when its young cry out to God and wander about for lack of food? Job 38:41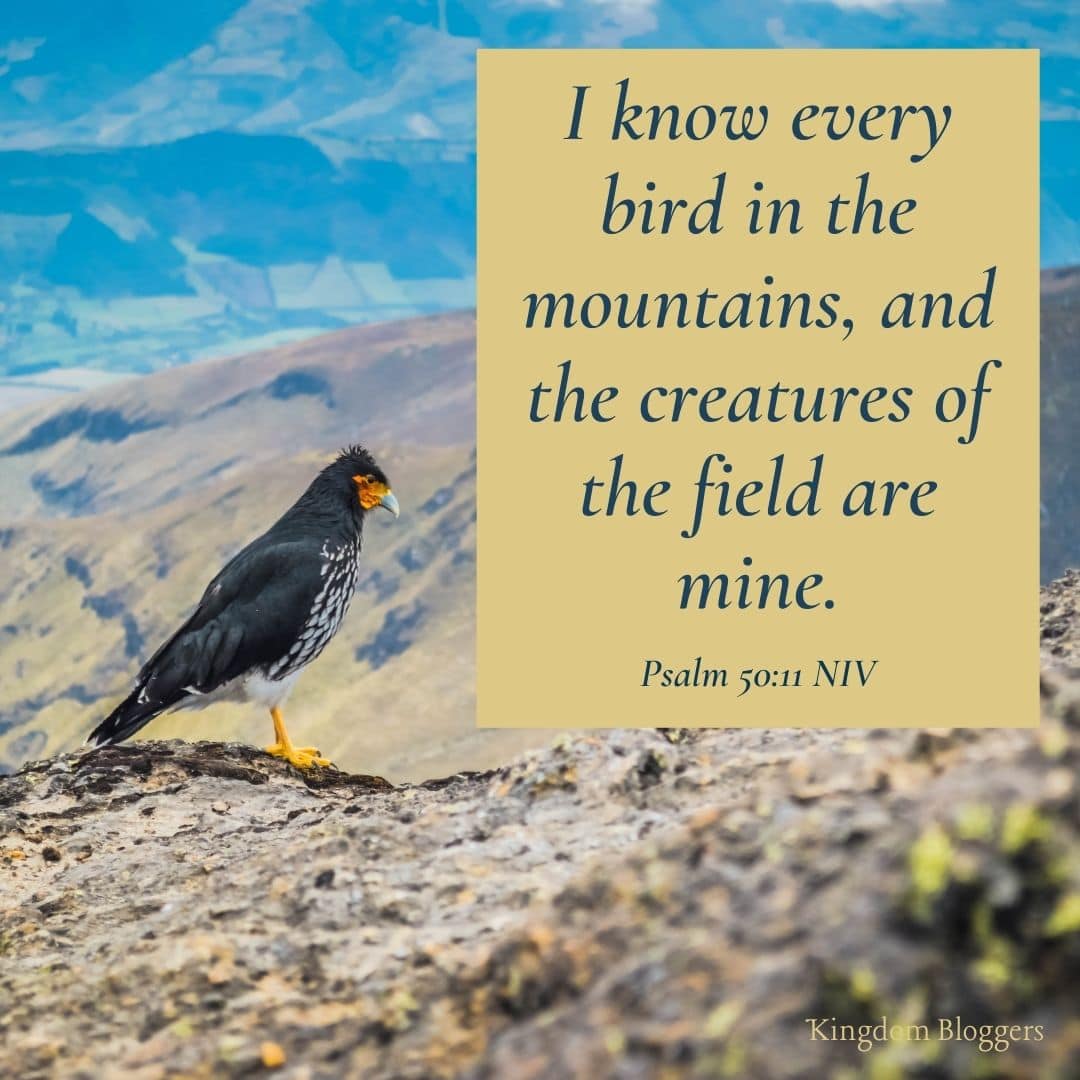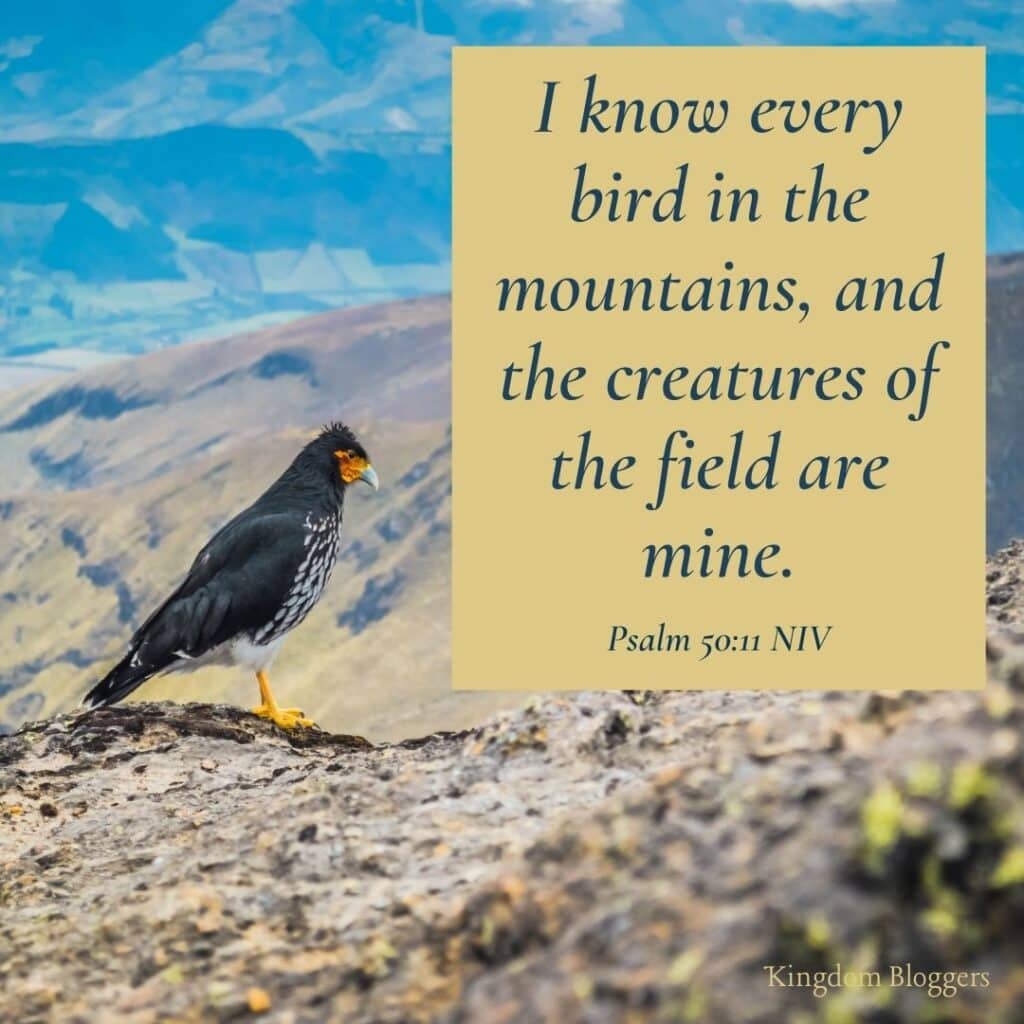 Psalm 50:11
I know every bird in the mountains, and the creatures of the field are mine. Psalm 50:11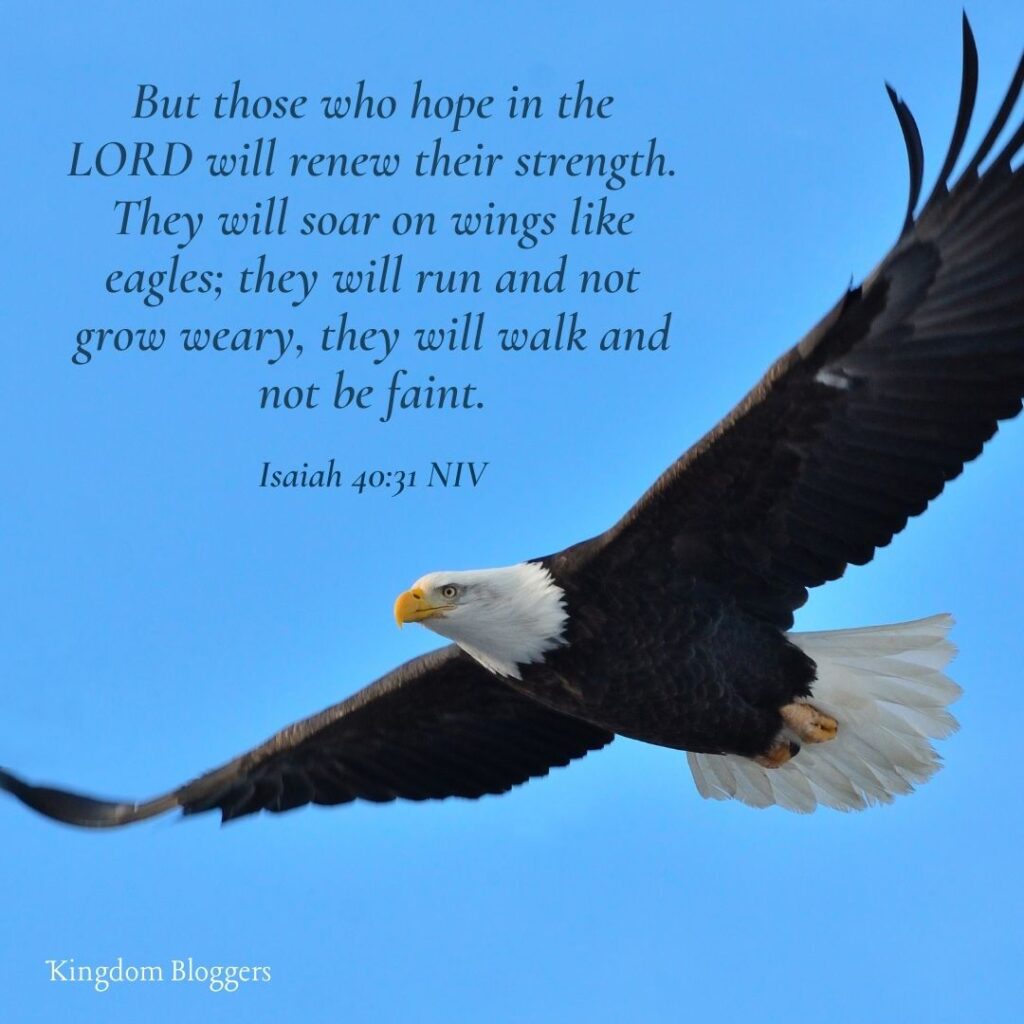 Isaiah 40:31
But those who hope in the LORD will renew their strength. They will soar on wings like eagles; they will run and not grow weary, they will walk and not be faint. Isaiah 40:31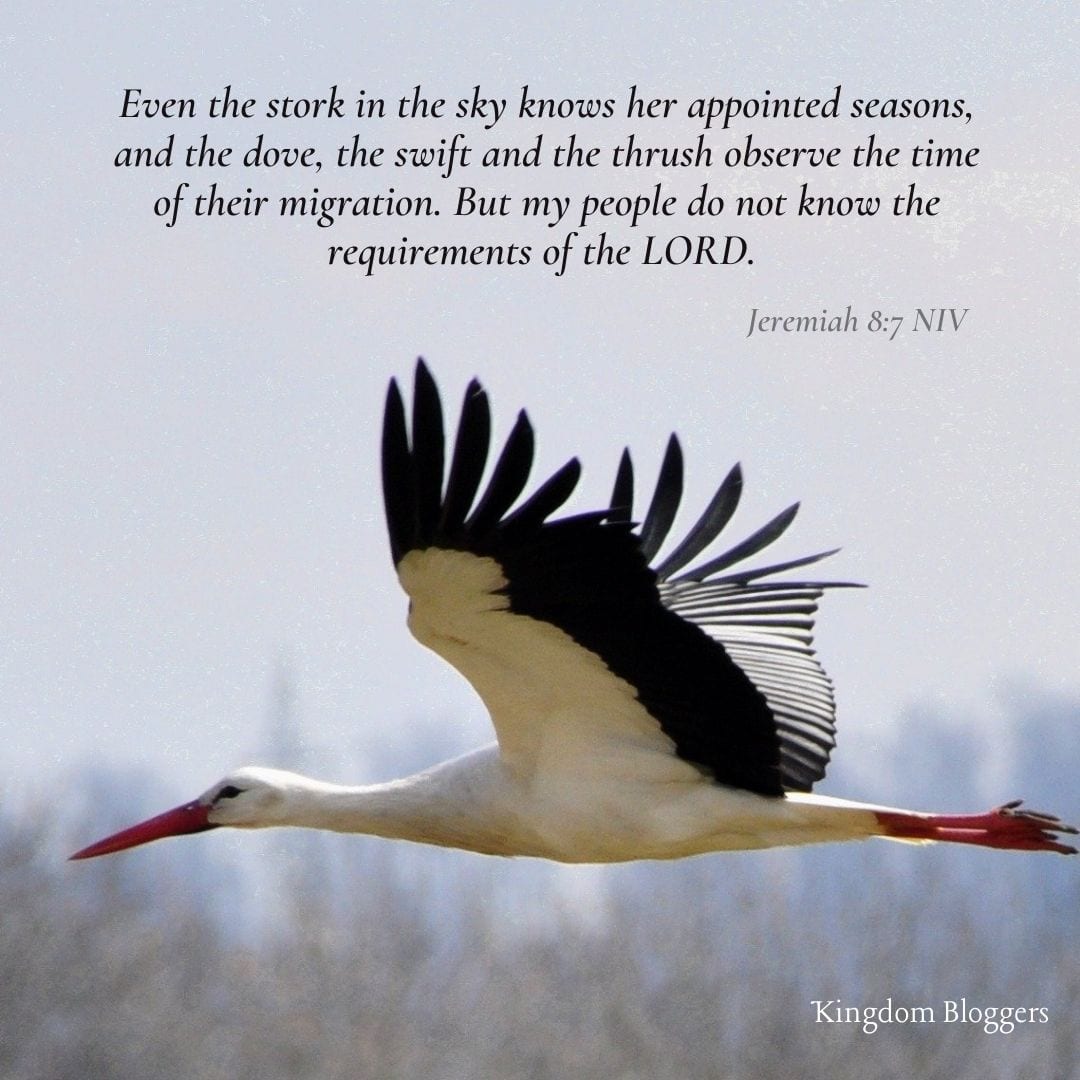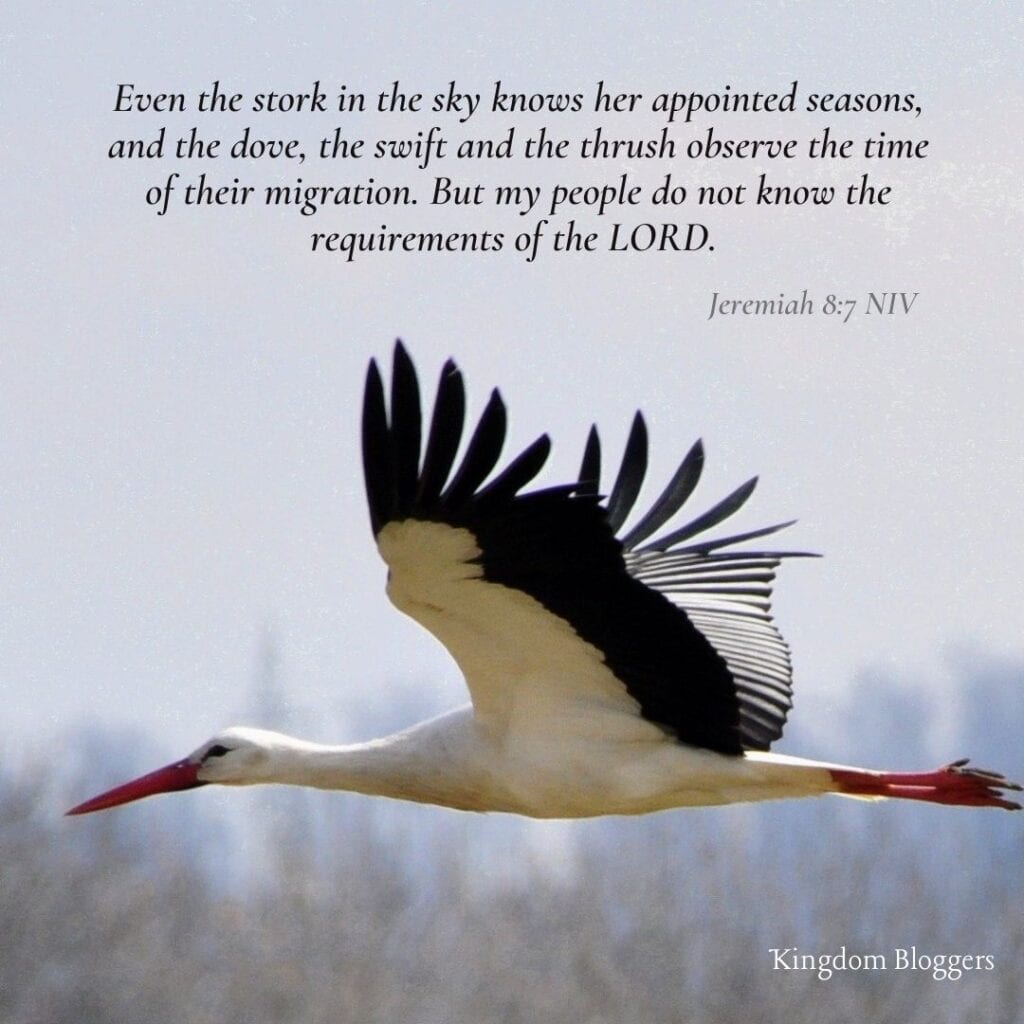 Jeremiah 8:7
Even the stork in the sky knows her appointed seasons, and the dove, the swift and the thrush observe the time of their migration. But my people do not know the requirements of the LORD. Jeremiah 8:7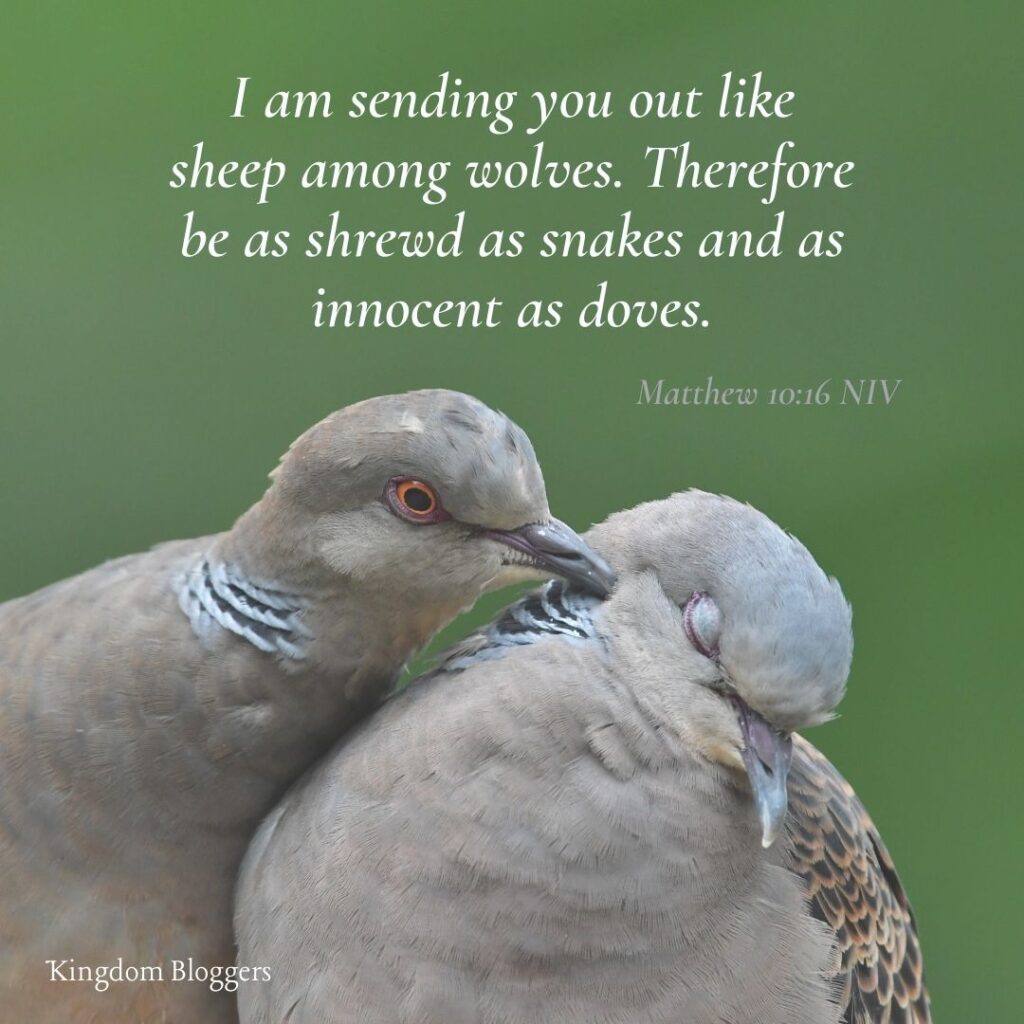 Matthew 10:16
I am sending you out like sheep among wolves. Therefore be as shrewd as snakes and as innocent as doves. Matthew 10:16
Matthew 10:29
Are not two sparrows sold for a penny? Yet not one of them will fall to the ground apart from the will of your Father. Matthew 10:29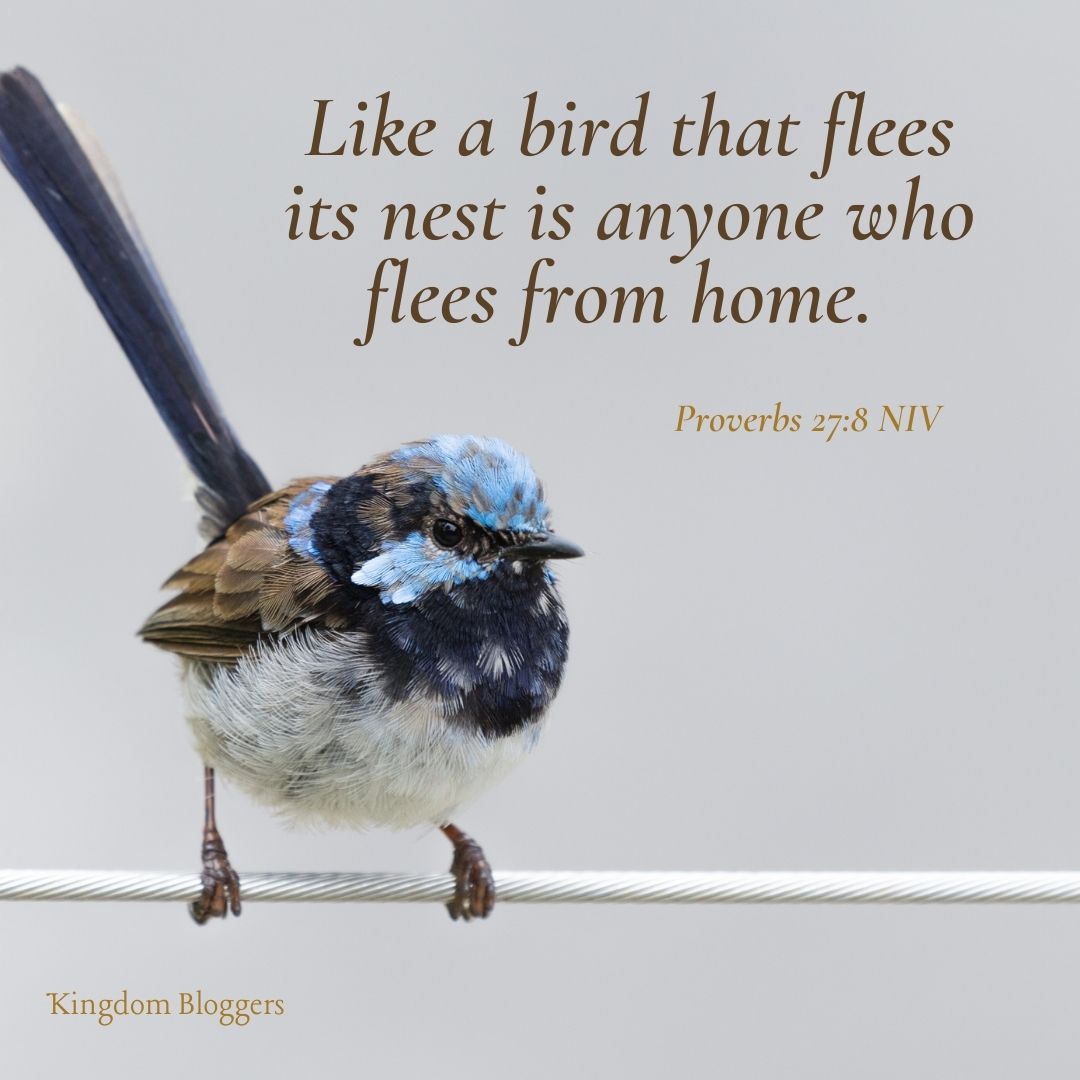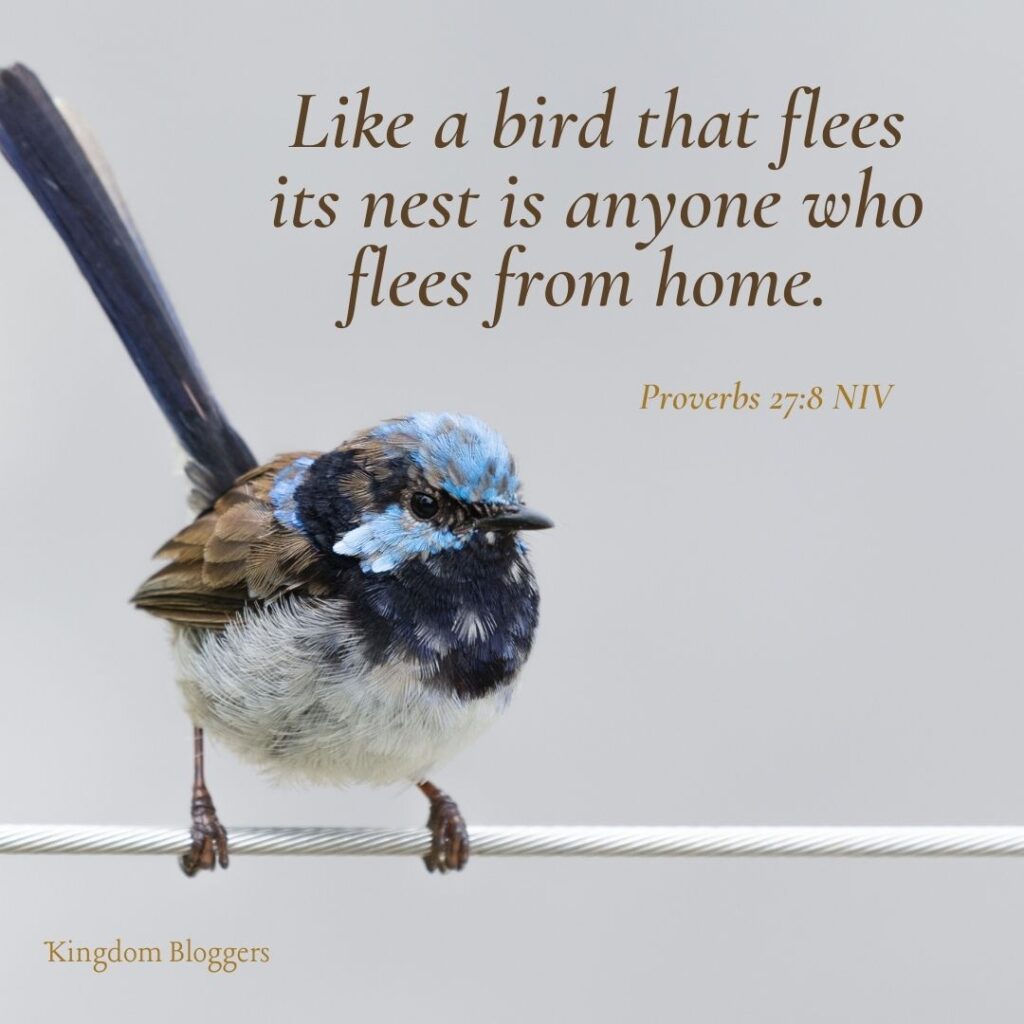 Proverbs 27:8
Like a bird that flees its nest is anyone who flees from home. Proverbs 27:8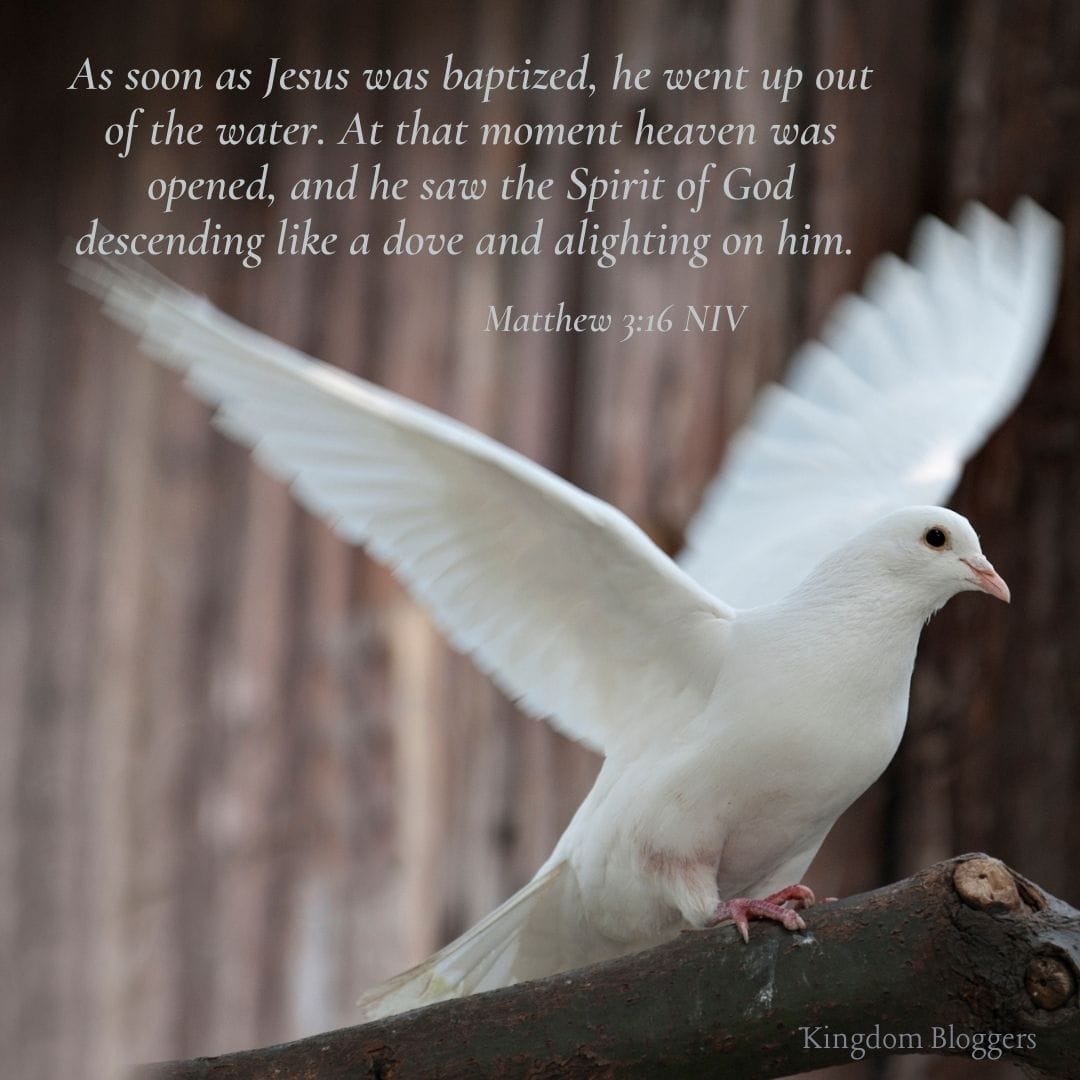 Matthew 3:16
As soon as Jesus was baptized, he went up out of the water. At that moment heaven was opened, and he saw the Spirit of God descending like a dove and alighting on him. Matthew 3:16
Bible Verses About Birds Praising God
Have you ever stopped to hear the birds sing? When we walk outside, we can typically hear a birds' melody.
These beautiful creatures are singing praises to God. We can learn a thing or two about always being in worship mode.
There are powerful praise verses with birds to meditate upon next time we stop to hear the birds sing: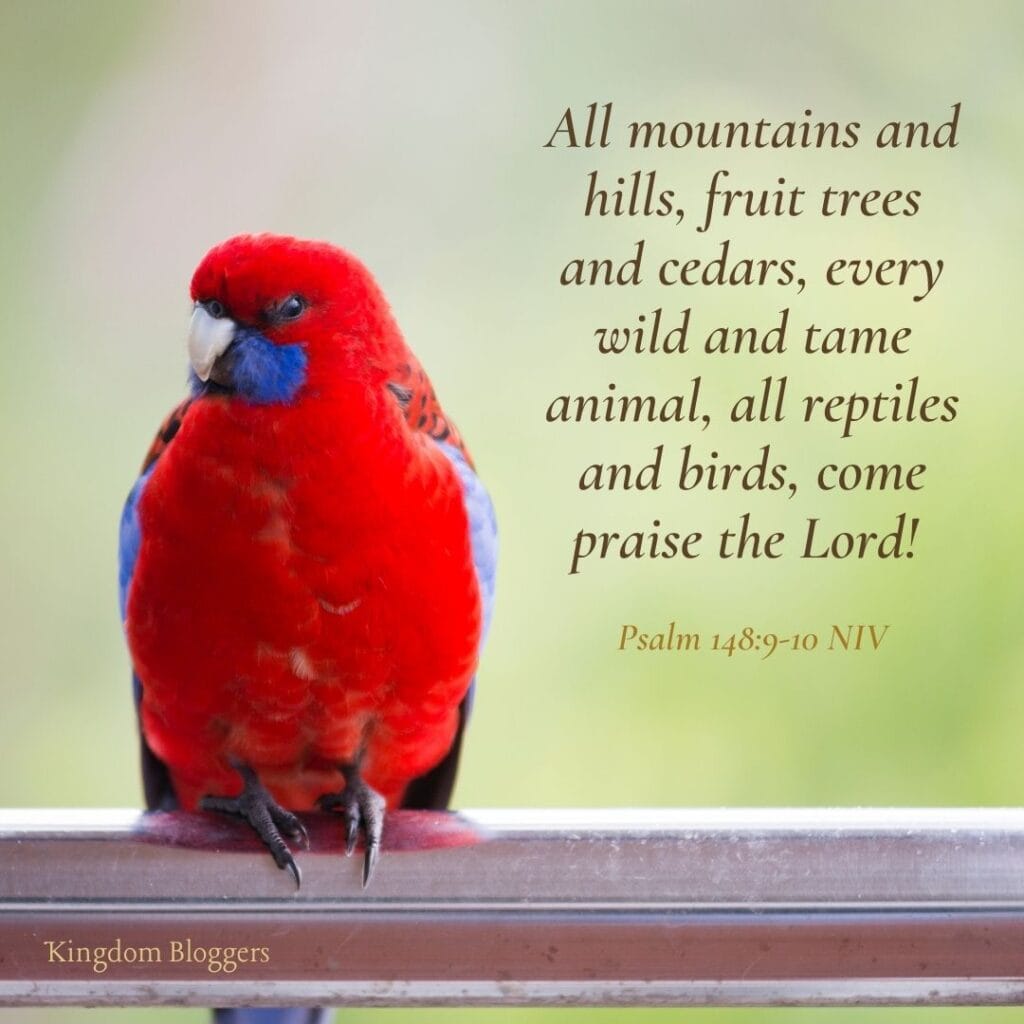 Psalm 148:9-10
All mountains and hills, fruit trees and cedars, every wild and tame animal, all reptiles and birds, come praise the Lord! Psalm 148:9-10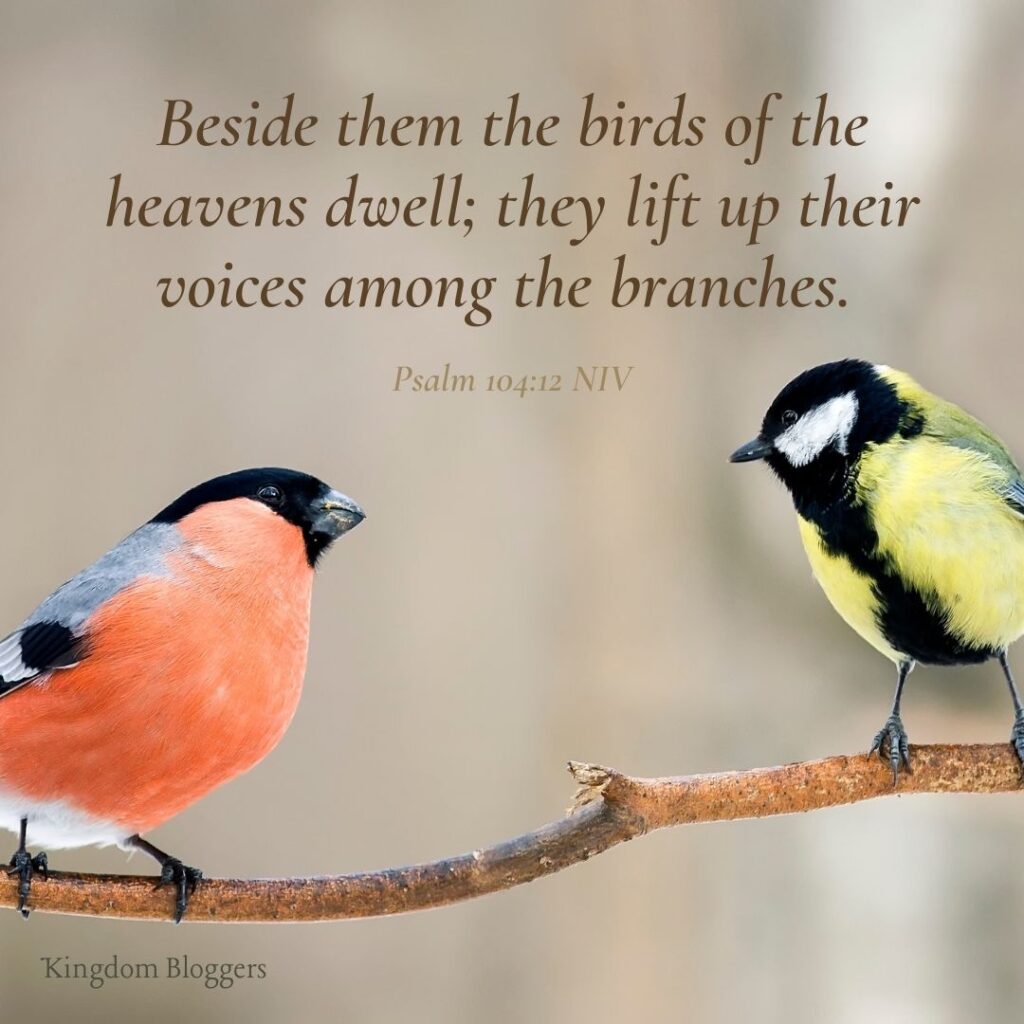 Psalm 104:12
Beside them the birds of the heavens dwell; they lift up their voices among the branches. Psalm 104:12
Bible Verses About Birds and Flowers
Both the birds of the air and flowers of the fields are gorgeous creations crafted by our creator.
While the bird sings praises and represents God's love for us, the flowers signify beauty and perfection that only comes from the Lord.
The Holy Bible refers to these beauties in many scriptures about flowers and fowls below: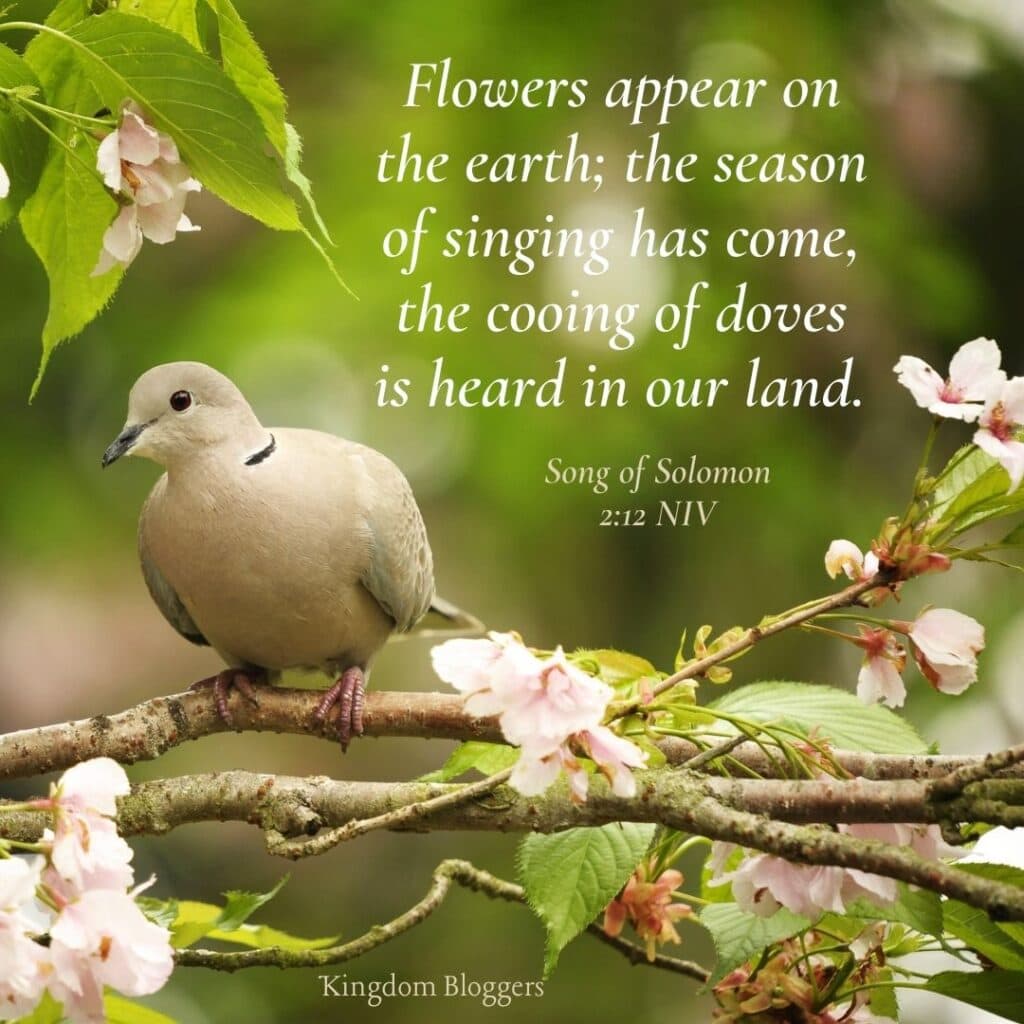 Song of Solomon 2:12
Flowers appear on the earth; the season of singing has come, the cooing of doves is heard in our land. Song of Solomon 2:12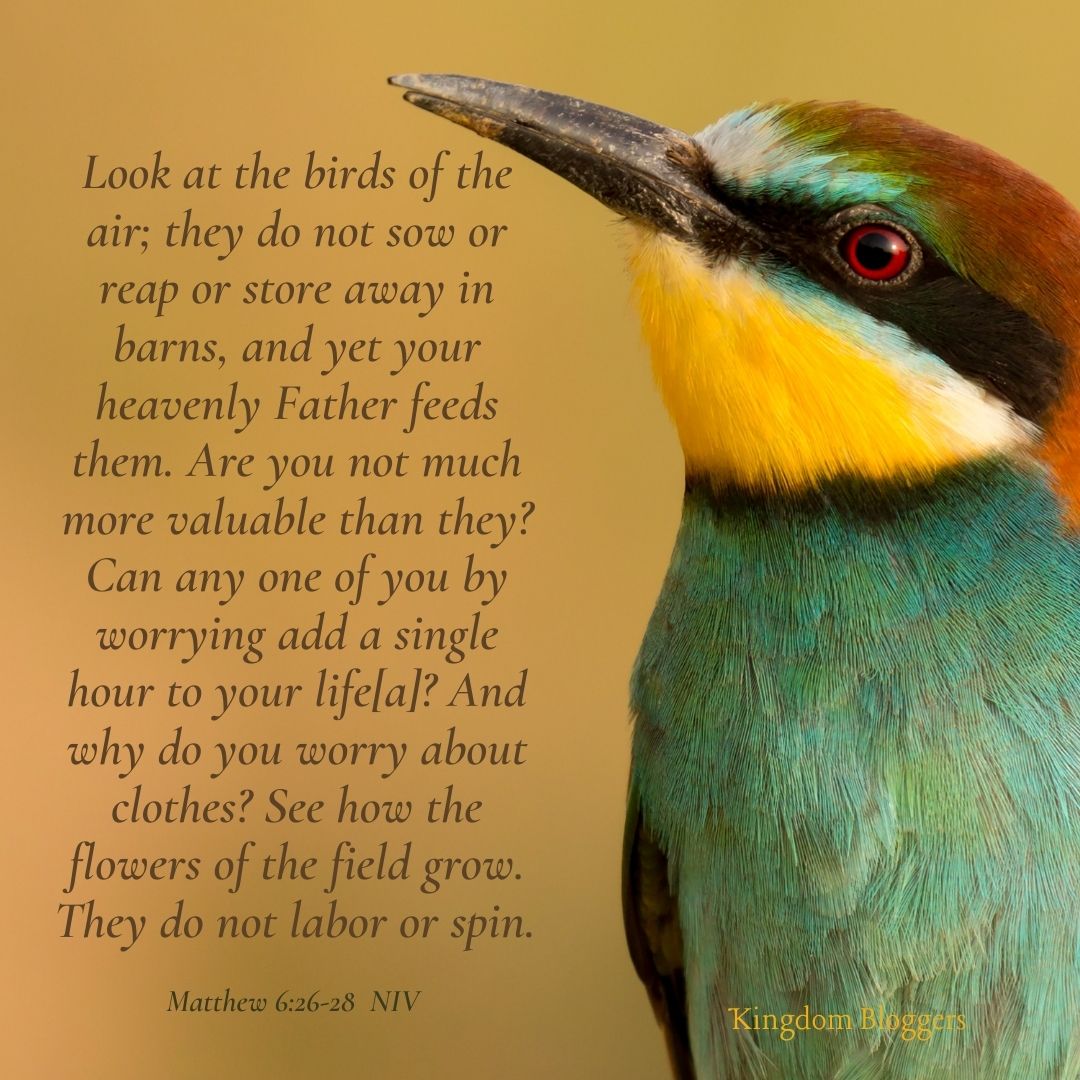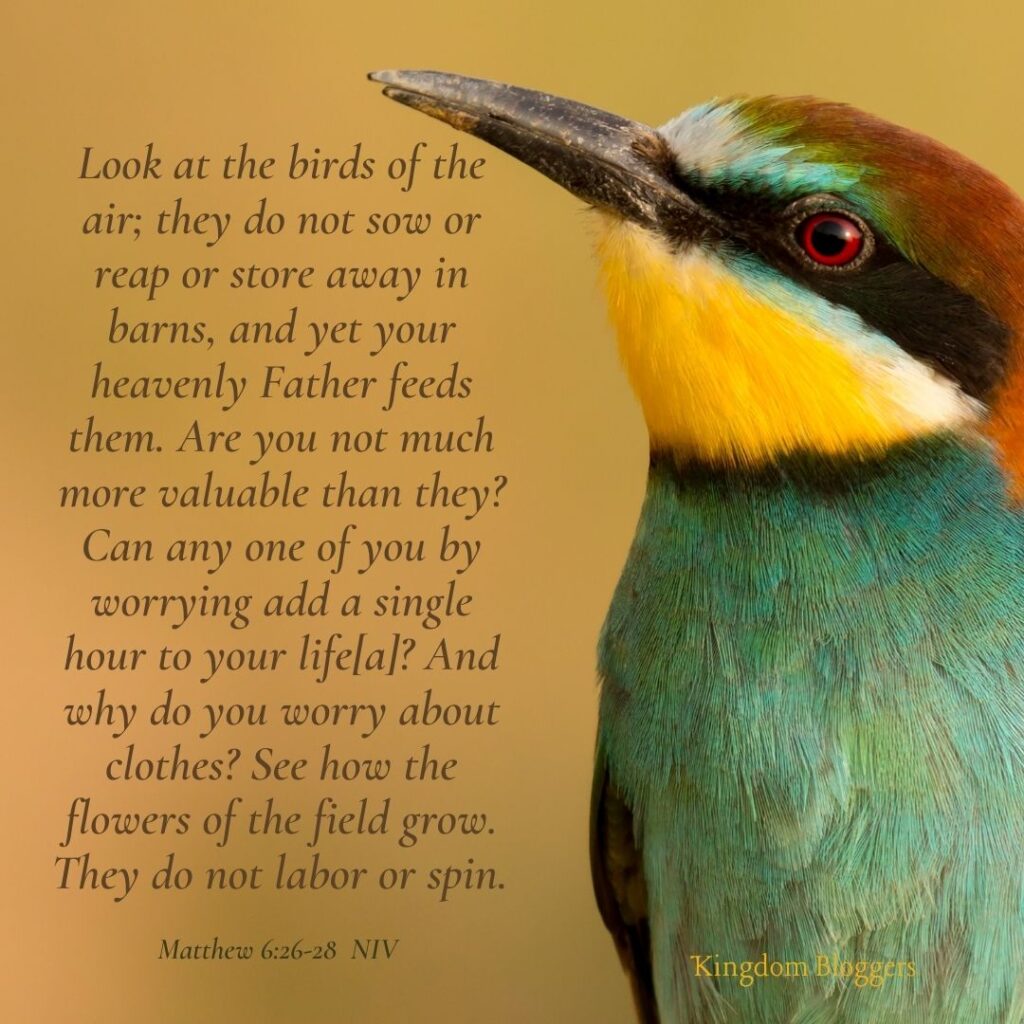 Matthew 6:26-28
Look at the birds of the air; they do not sow or reap or store away in barns, and yet your heavenly Father feeds them. Are you not much more valuable than they? Can any one of you by worrying add a single hour to your life[a]? And why do you worry about clothes? See how the flowers of the field grow. They do not labor or spin. Matthew 6:26-28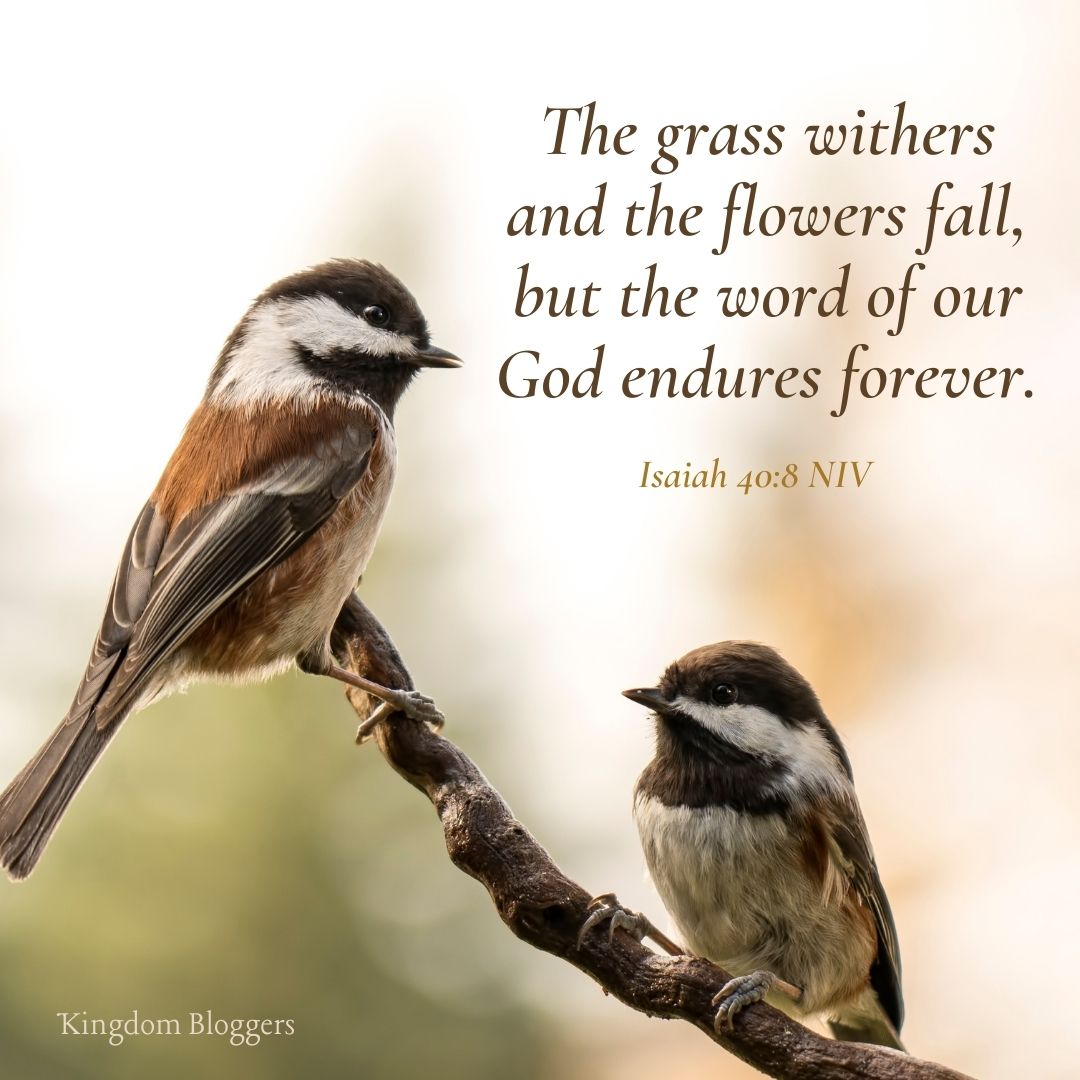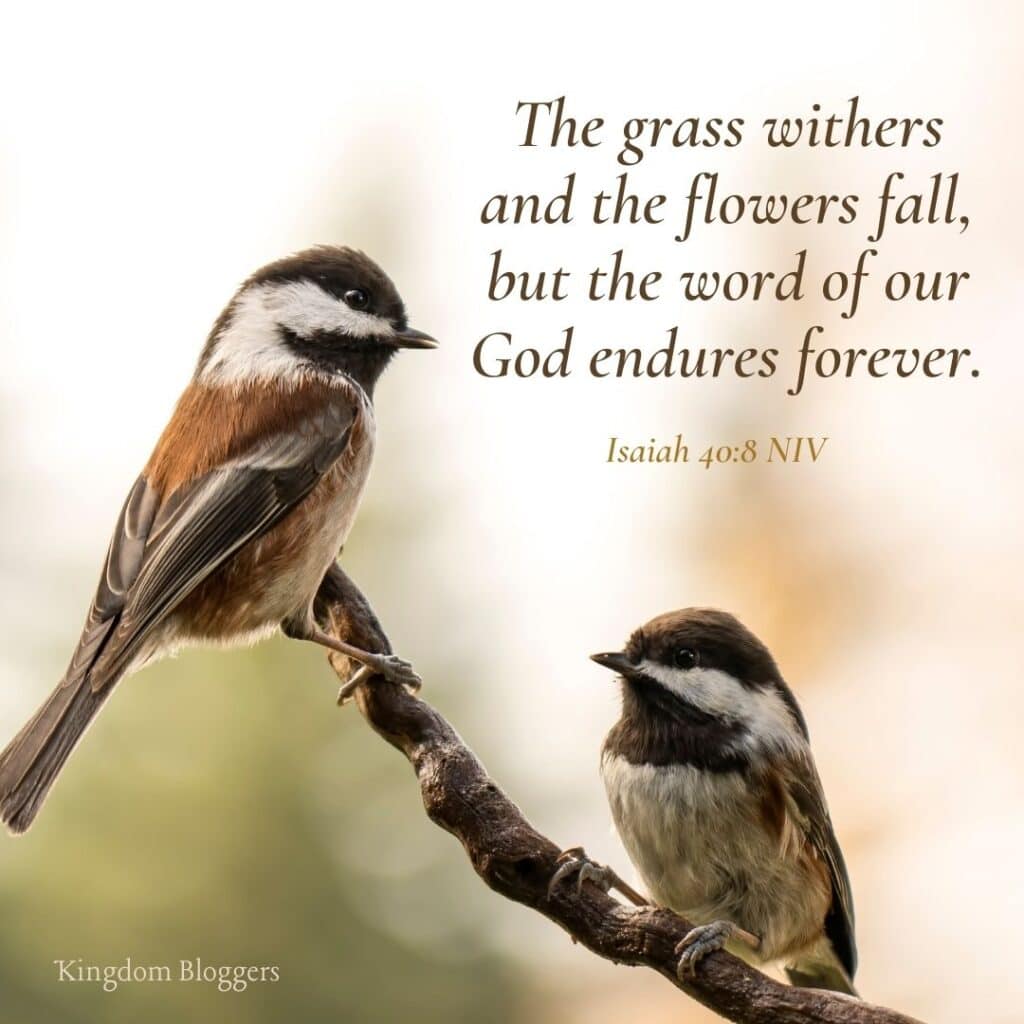 Isaiah 40:8
The grass withers and the flowers fall, but the word of our God endures forever. Isaiah 40:8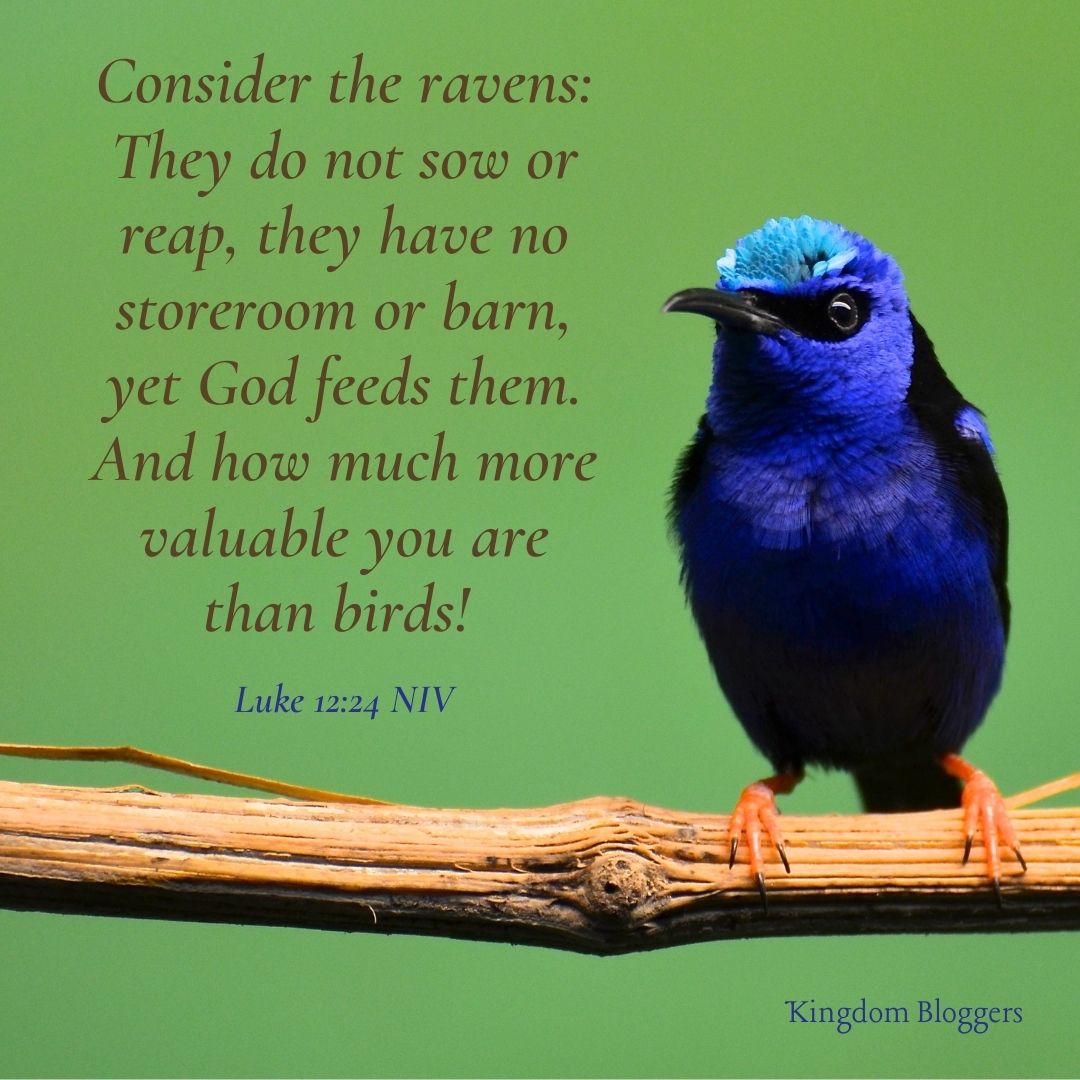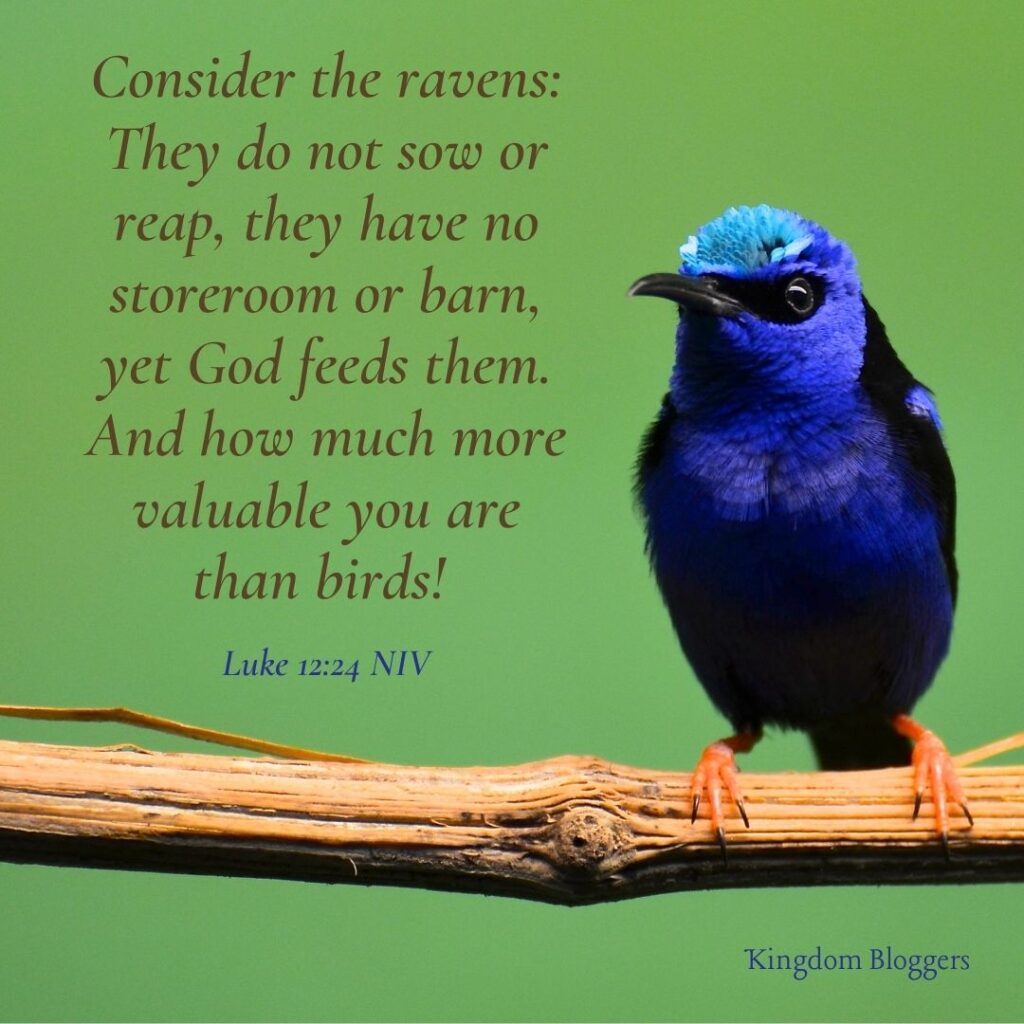 Luke 12:24
Consider the ravens: They do not sow or reap, they have no storeroom or barn, yet God feeds them. And how much more valuable you are than birds! Luke 12:24
These Bible Verses about birds continue to remind us how God will ALWAYS take care of us even more so than His creations. While the bird sings praises each and every morning, so should God's children. 
To sit with the birds, you truly get to see the beauty of God's creations up close and personal.
Next time you open the door or window, glance up at the sky or across the land. Most likely, you'll come across a beautiful array of feathers prompting many reasons why God always deserves our worship, praise, and adoration.