I'm so thankful for all the Bible verses about peace and comfort during hard times.
These past few years have been rough! Whether you've lost someone to illness or maybe you are facing financial struggles due to job loss, the struggle is real!
Some families are dealing with blow after blow and may be feeling anxious about what might come next.
Perhaps you, too are struggling to find peace in the circumstances you find yourself in.
No matter the situation, we can all find peace and comfort in God's Word.
This post may contain affiliate links. Read our full disclosure here.
What Does the Bible Say About Peace in Hard Times
I'm thankful for the Word of God and the hope it offers us. The Scriptures are full of promises that give us the hope and strength we need to endure all these hard seasons that life brings.
The Bible tells us that, not only can we endure these hard times, but we can also find peace and joy in the midst of them.
Bible Verses About Peace and Comfort
Here are a few scriptures about peace and comfort in the Bible. If you are going through a difficult season, these would be great passages for you to meditate on periodically throughout each day. 
Share these promises with someone you know who needs to be encouraged.
Even in the darkest moments of our lives, we can find peace in knowing that there is nothing that can separate us from the love of God. He is always close by and watching over us as His children.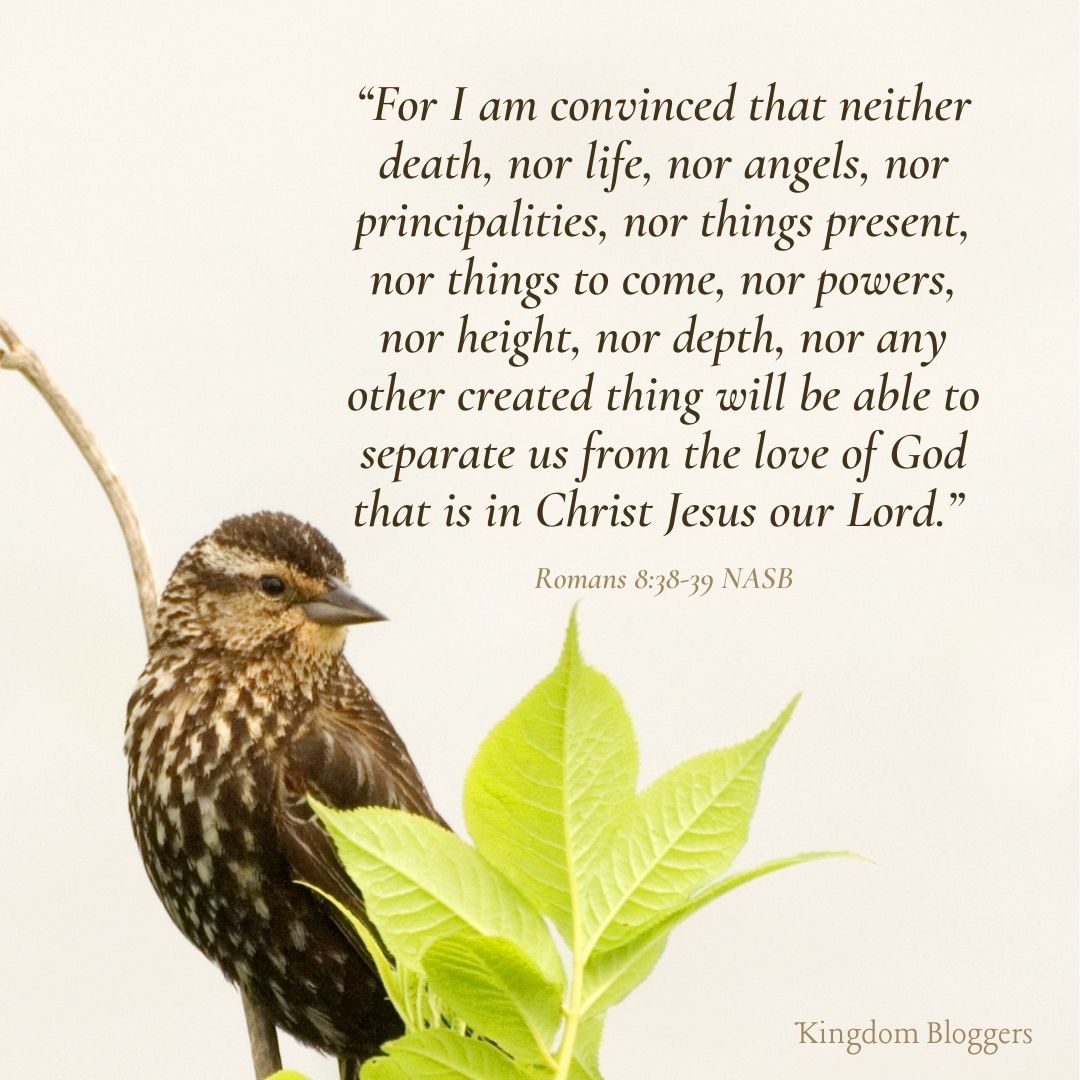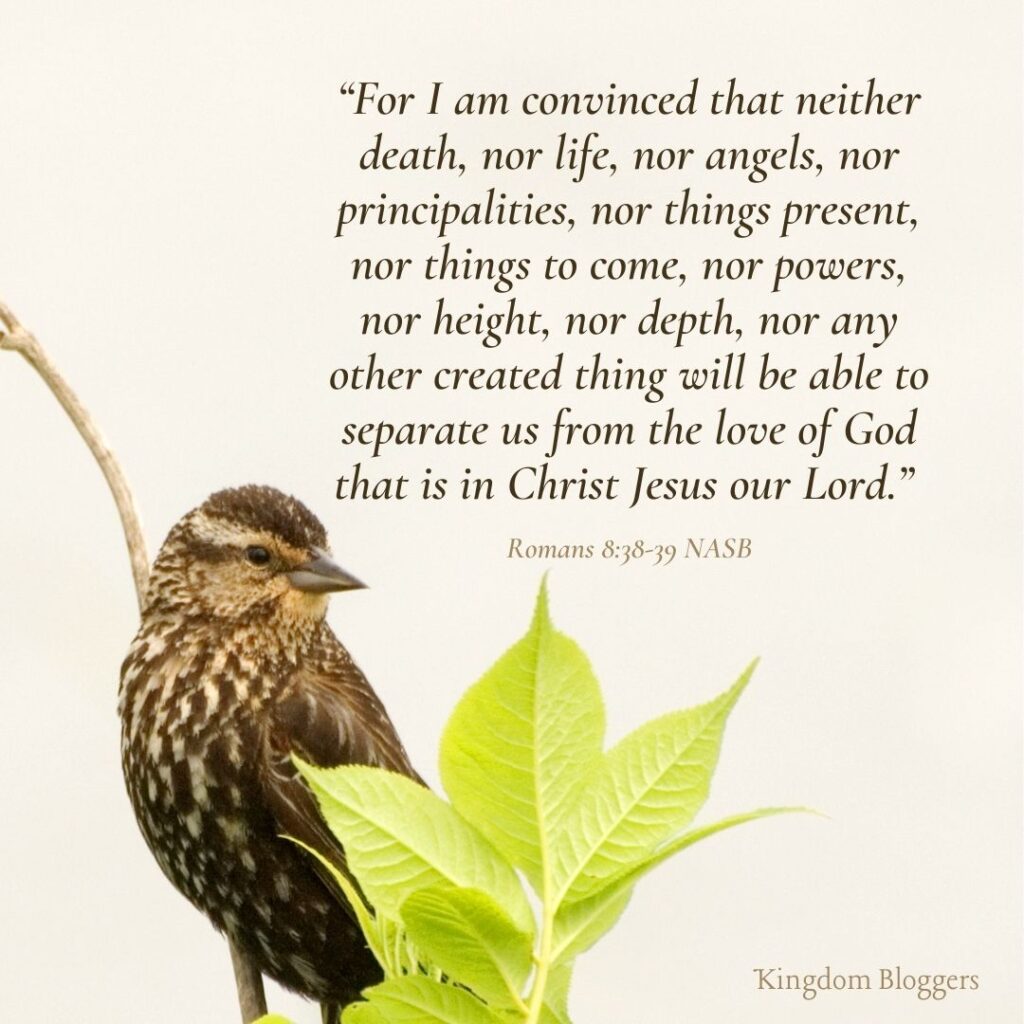 Romans 8:38-39
"For I am convinced that neither death, nor life, nor angels, nor principalities, nor things present, nor things to come, nor powers, nor height, nor depth, nor any other created thing will be able to separate us from the love of God that is in Christ Jesus our Lord." (NASB)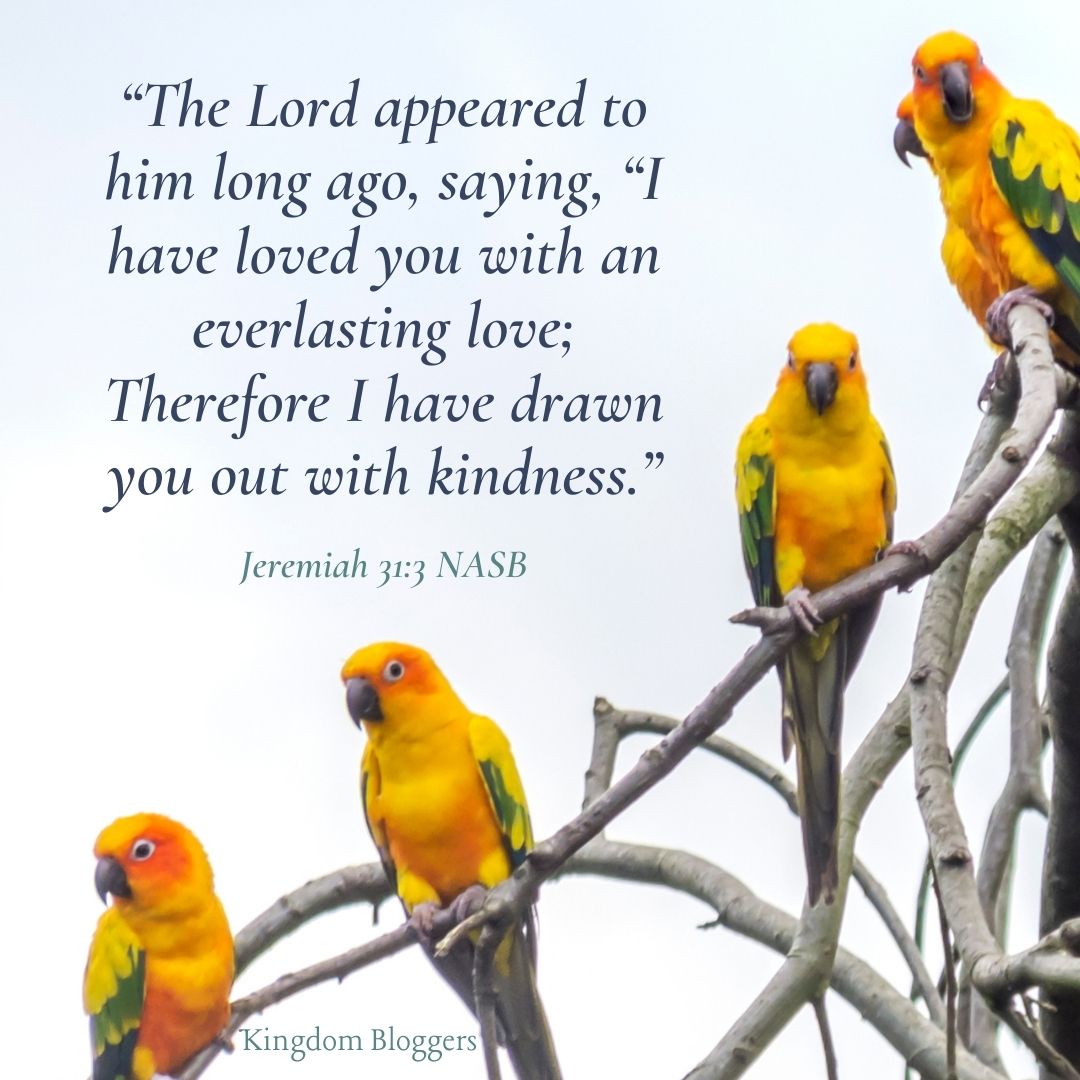 Jeremiah 31:3
"The Lord appeared to him long ago, saying, "I have loved you with an everlasting love; Therefore I have drawn you out with kindness."
Galatians 2:20
"I have been crucified with Christ, and it is no longer I who live, but Christ lives in me; and the life which I now live in the flesh I live by faith in the Son of God, who loved me and gave Himself up for me."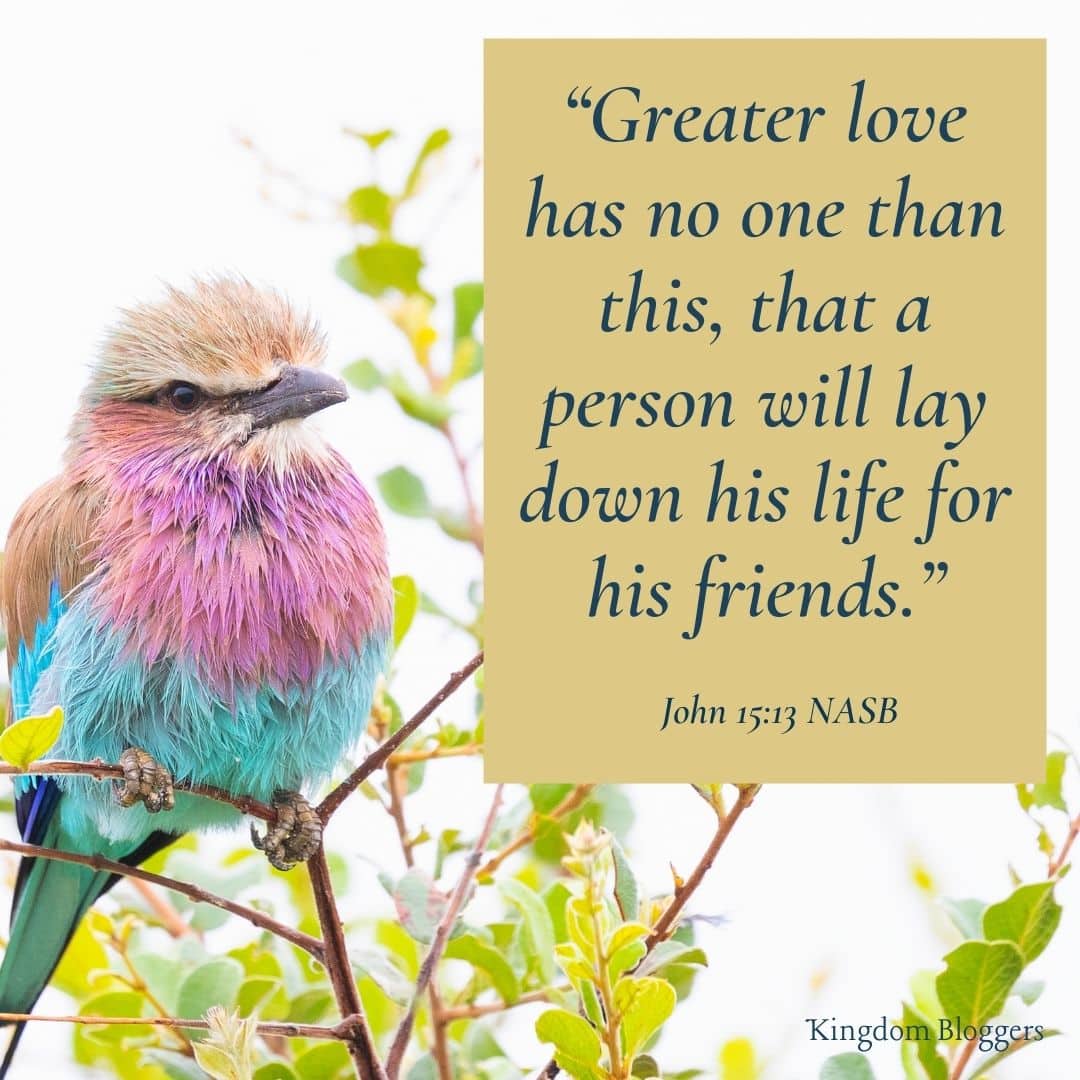 John 15:13
"Greater love has no one than this, that a person will lay down his life for his friends."
We find the strength to endure as we intentionally set our gaze on things that are unseen. The things that we can see are only temporary.
However, things that are unseen, the spiritual things like faith and hope, will last forever.
Philippians 4:12-13
"I know how to get along with little, and I also know how to live in prosperity; in any and every circumstance I have learned the secret of being filled and going hungry, both of having abundance and suffering need. I can do all things through Him who strengthens me."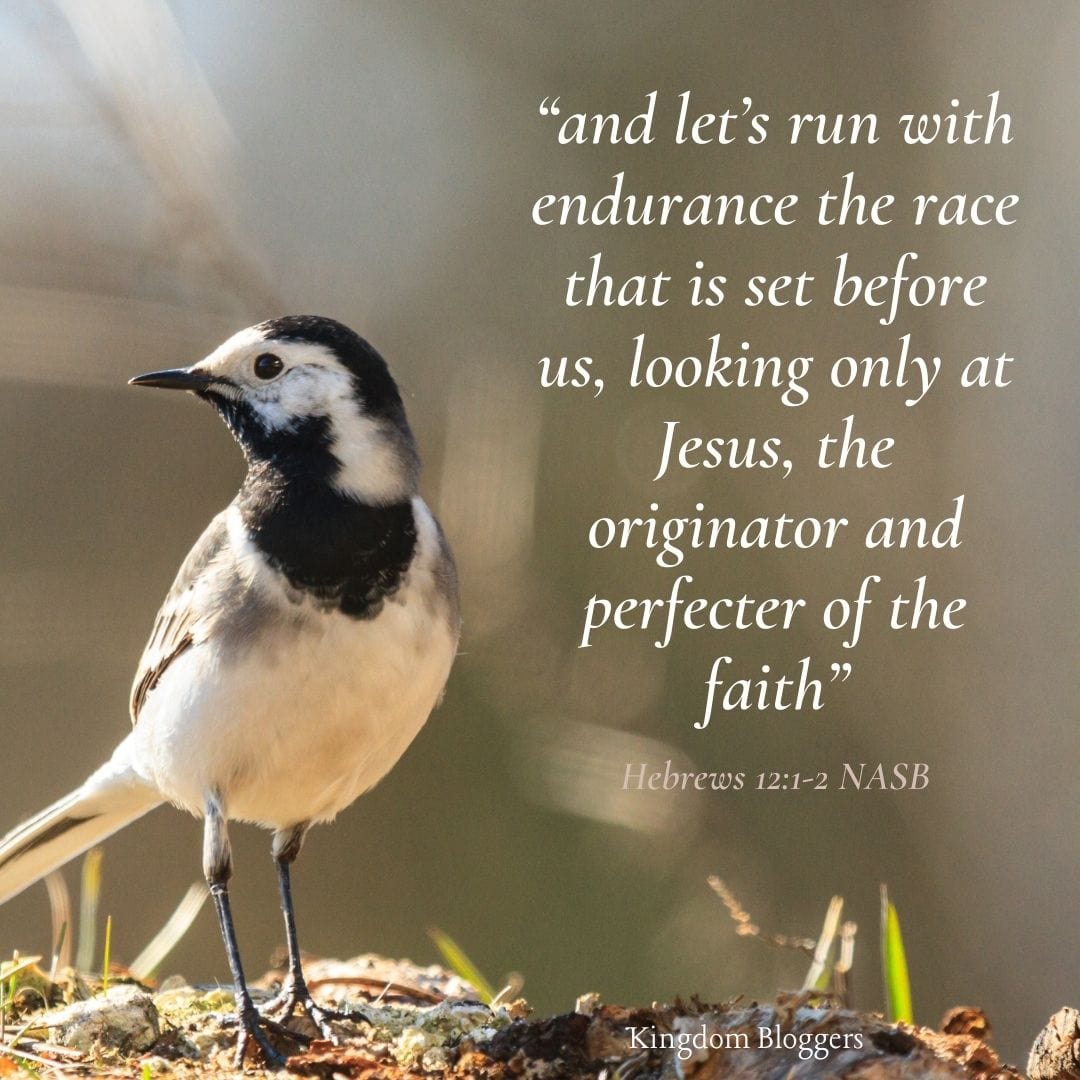 Hebrews 12:1-2
"and let's run with endurance the race that is set before us, looking only at Jesus, the originator, and perfecter of the faith"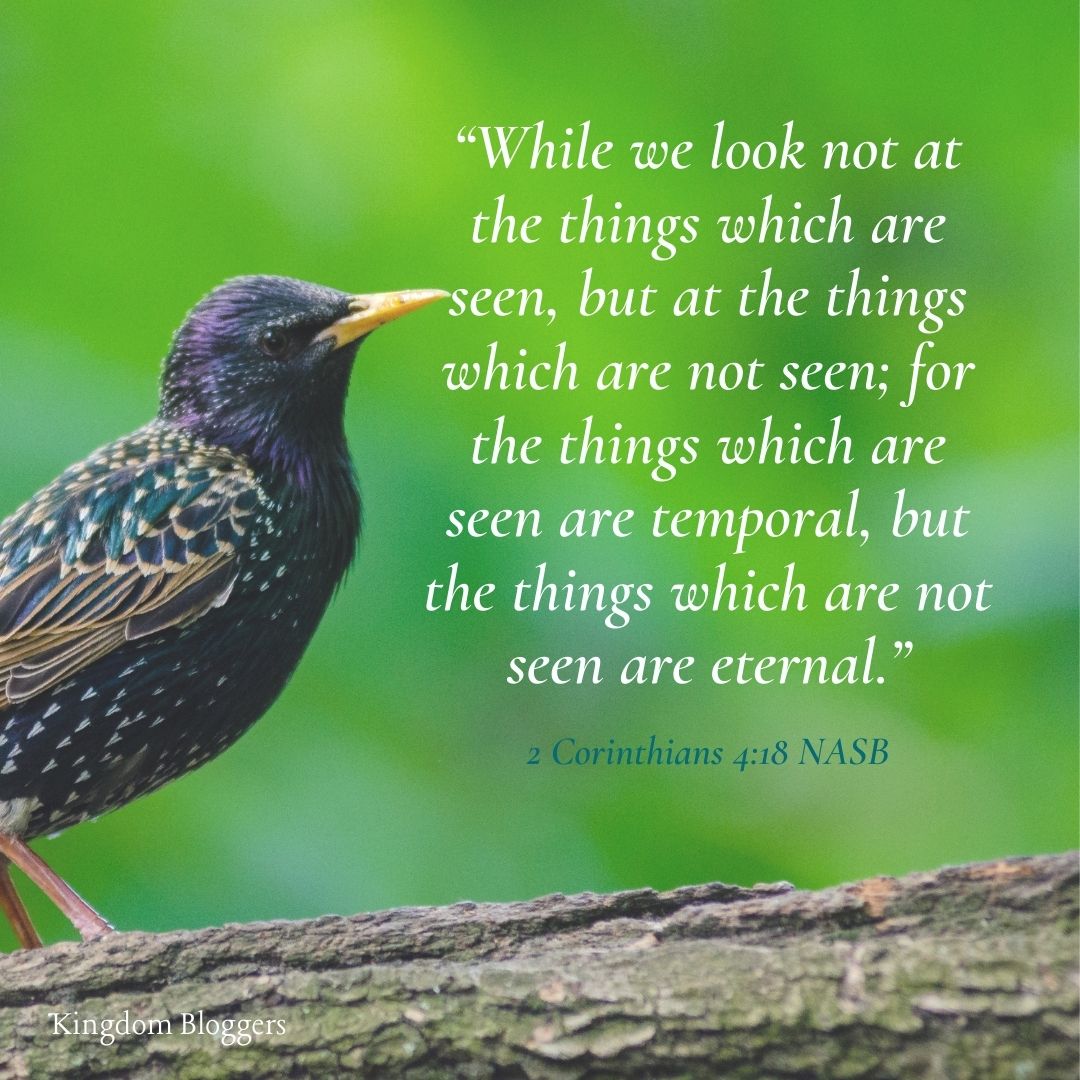 2 Corinthians 4:18
"While we look not at the things which are seen, but at the things which are not seen; for the things which are seen are temporal, but the things which are not seen are eternal."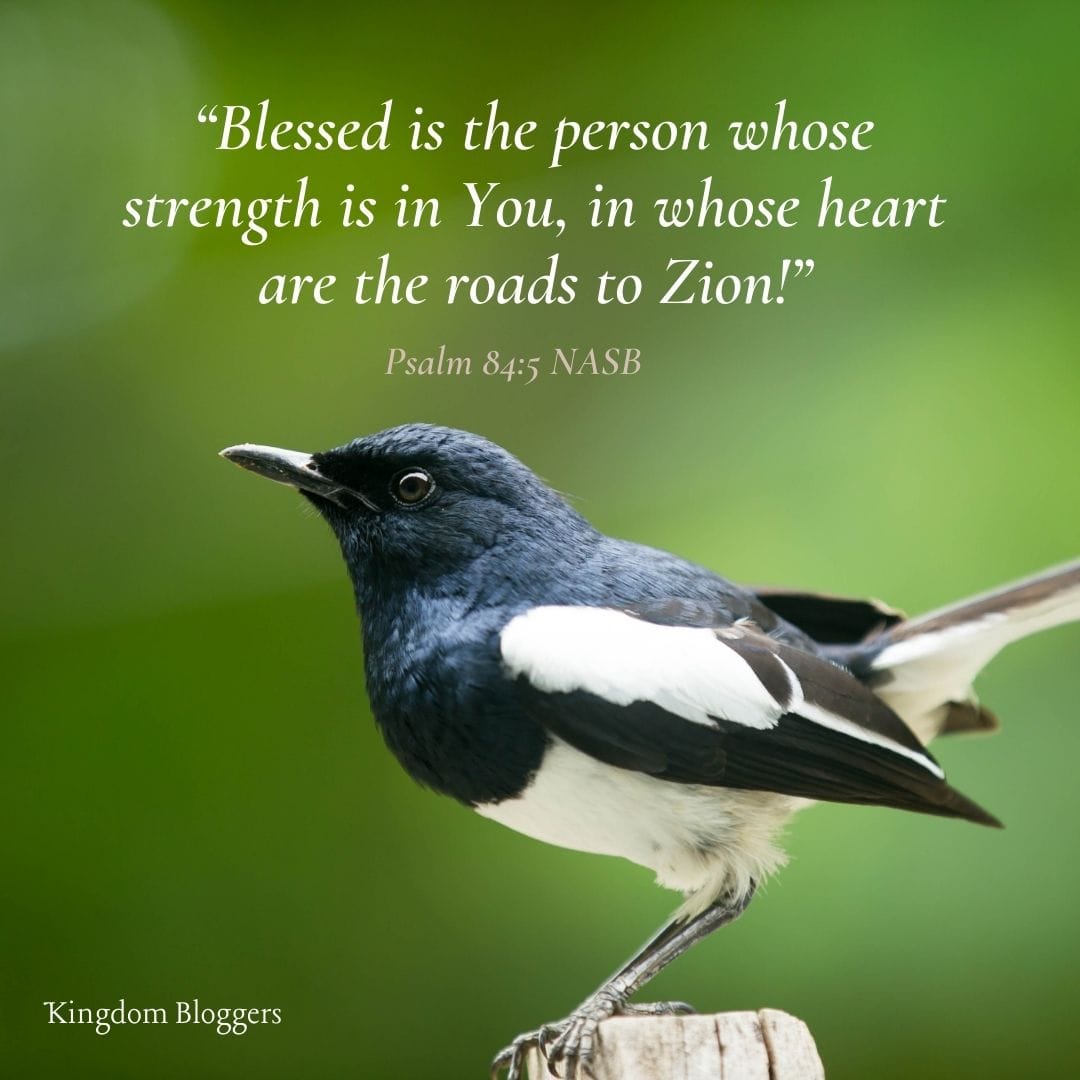 Psalm 84:5
"Blessed is the person whose strength is in You, in whose heart are the roads to Zion!"
Not only has God sent His Son to take away our sins and offer us eternal life, but He also has given us His Spirit. The Holy Spirit is also known as "the Comforter". We have the very presence of God dwelling within us. We can experience joy in His presence at any time and in any situation.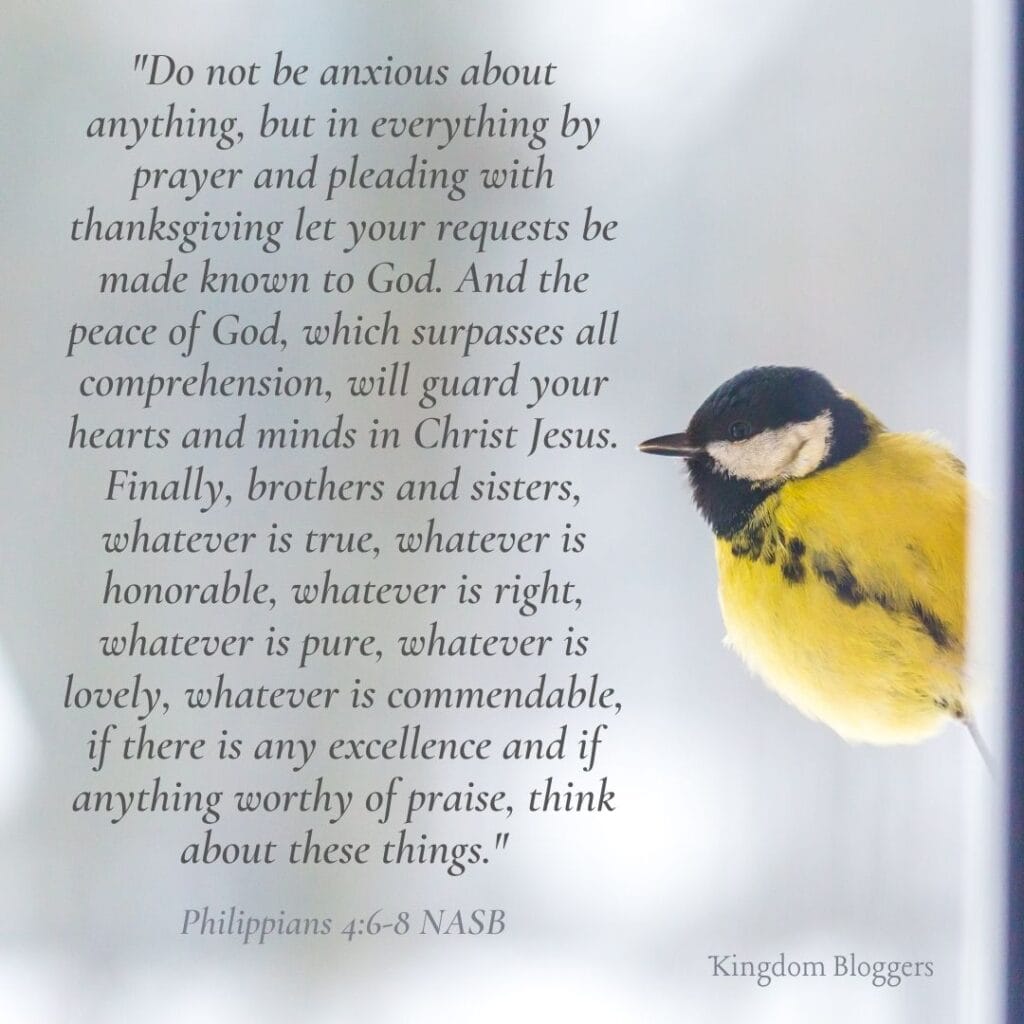 Philippians 4:6-8
"Do not be anxious about anything, but in everything by prayer and pleading with thanksgiving let your requests be made known to God. And the peace of God, which surpasses all comprehension, will guard your hearts and minds in Christ Jesus. Finally, brothers and sisters, whatever is true, whatever is honorable, whatever is right, whatever is pure, whatever is lovely, whatever is commendable, if there is any excellence and if anything worthy of praise, think about these things."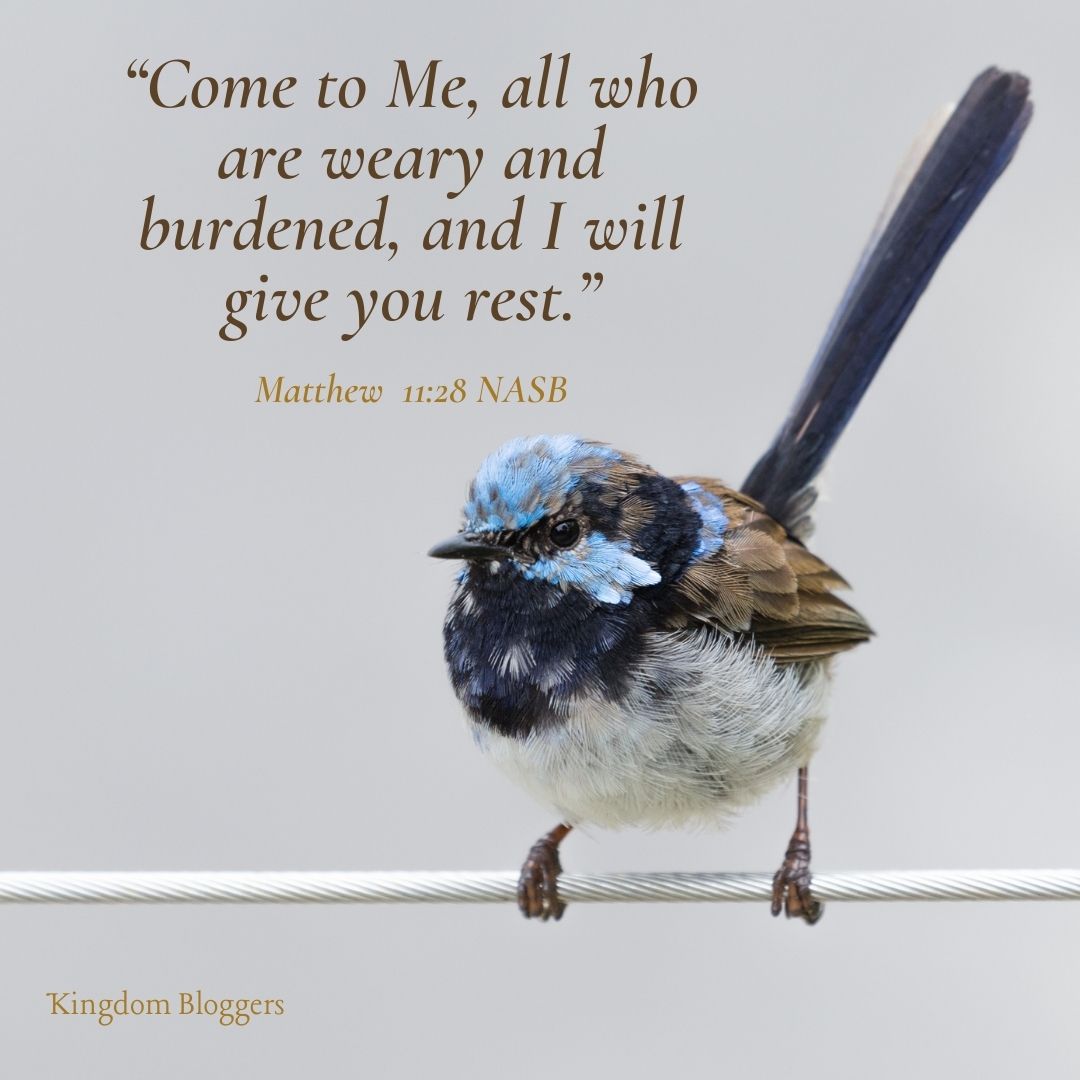 Matthew 11:28
"Come to Me, all who are weary and burdened, and I will give you rest."
Psalm 23:1-2
"The Lord is my shepherd, I will not be in need. He lets me lie down in green pastures; He leads me beside quiet waters." 
Hebrews 4:16
"Therefore let's approach the throne of grace with confidence, so that we may receive mercy and find grace for help at the time of our need."
When talking about the different bible verses about peace and comfort, we can't leave out scriptures that proclaim the hope we have in Christ!
These verses are closely related to the scriptures we looked at about finding strength in the Lord. Our hope in Christ is what gives us the strength to move forward in faith through difficult times.
John 3:16
"For God so loved the world that He gave His only Son; that whoever believes in Him will not perish but have eternal life.
1 Peter 1:3
"set your hope completely on the grace to be brought to you at the revelation of Jesus Christ."
Romans 15:13
"Now may the God of hope fill you with all joy and peace in believing, so that you will abound in hope by the power of the Holy Spirit."
1 John 3:2-3
"Beloved, we are God's children now, and what we will be has not yet appeared; but we know that when he appears we shall be like him, because we shall see him as he is. And everyone who thus hopes in him purifies himself as he is pure."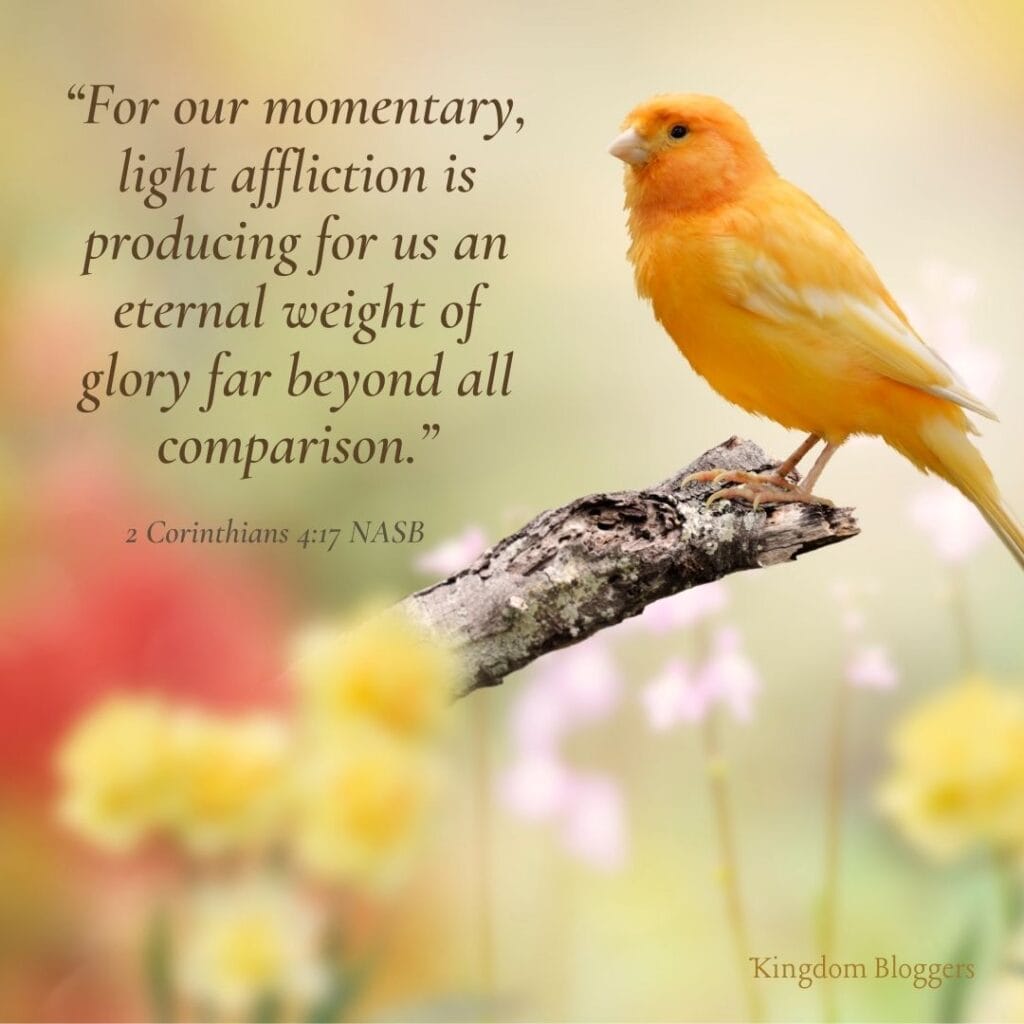 2 Corinthians 4:17
"For our momentary, light affliction is producing for us an eternal weight of glory far beyond all comparison."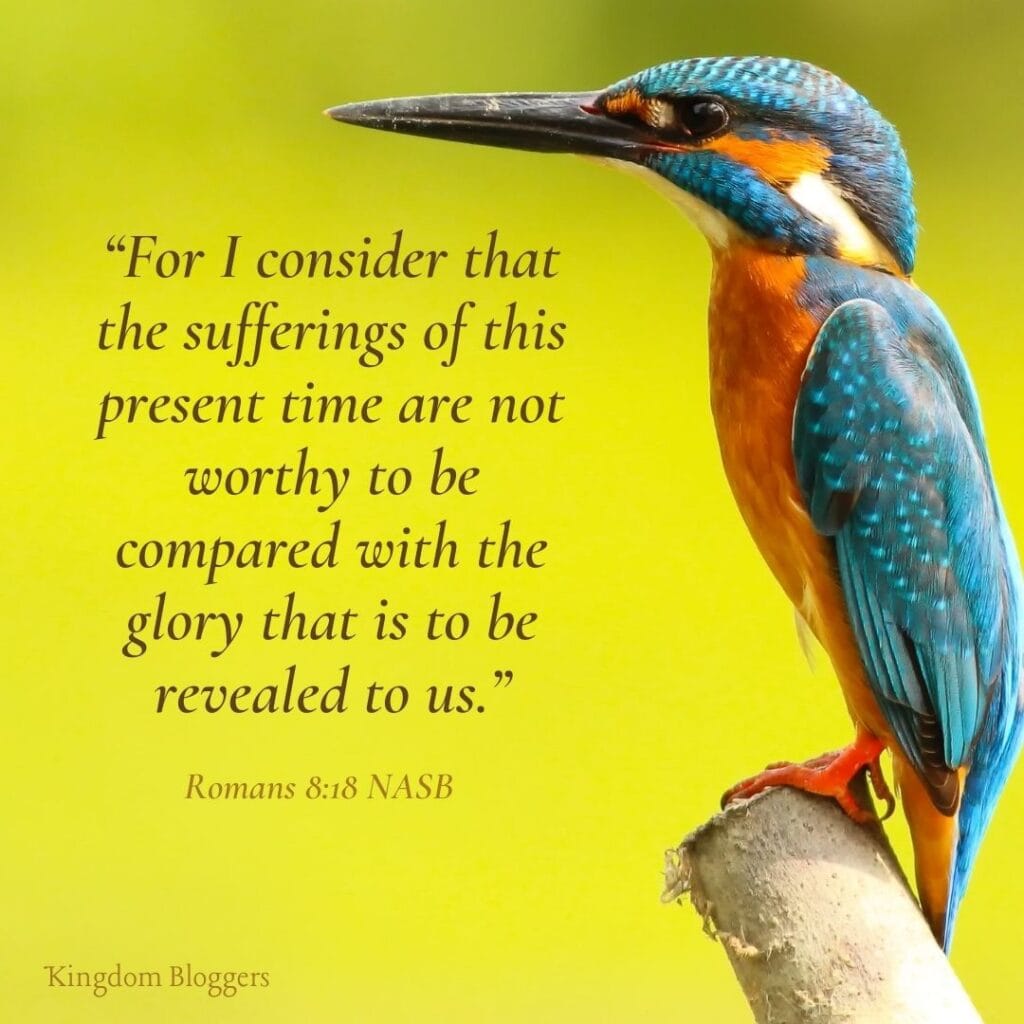 Romans 8:18
"For I consider that the sufferings of this present time are not worthy to be compared with the glory that is to be revealed to us."
1 Peter 4:3-4
"His great mercy has caused us to be born again to a living hope through the resurrection of Jesus Christ from the dead, to obtain an inheritance which is imperishable, undefiled, and will not fade away, reserved in heaven for you"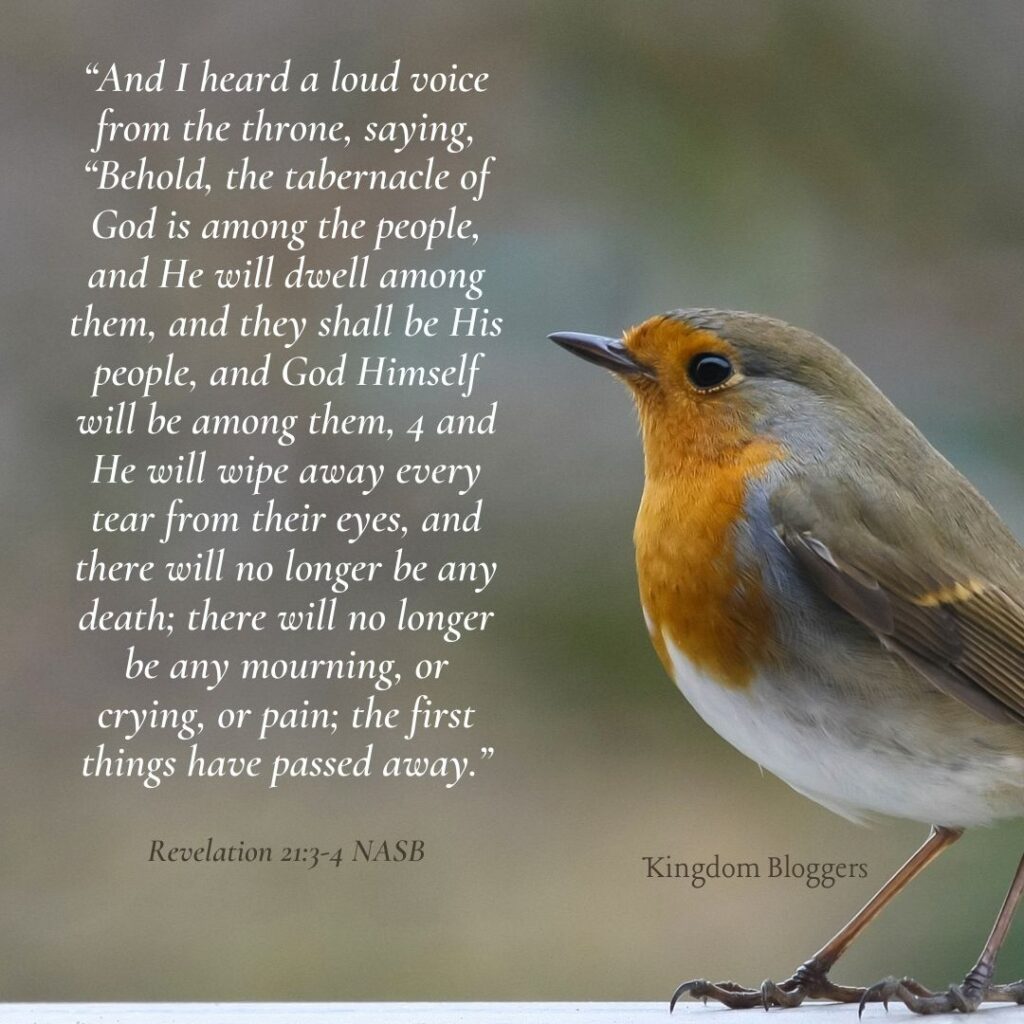 Revelation 21:3-4
"And I heard a loud voice from the throne, saying, "Behold, the tabernacle of God is among the people, and He will dwell among them, and they shall be His people, and God Himself will be among them, 4 and He will wipe away every tear from their eyes; and there will no longer be any death; there will no longer be any mourning, or crying, or pain; the first things have passed away."
Aren't those first two verses awesome! All the trials and tribulations we experience here in this life are not worth comparing to the glory that is coming.
What an amazing promise!
While there are many sweet moments that we will experience in this life, this world is also full of evil and corruption. Heartache and pain.
Isn't it comforting to know that this life is only temporary? We have a forever home waiting for us.
A kingdom in which there will be no tears or sadness. No sickness or disease. A place that is full of life and light.
A place where we will share and behold the fullness of the glory of God. 
What a great day that will be!
Prayer for Peace and Comfort in Difficult Times
Here is a prayer that you can use as you walk through your difficult season. Use it as is, or use it as the foundation to form your own prayer to the Lord.
Lord, I thank you so much for all the sweet and precious promises contained in Your Word. Would you please help me to endure this difficult time? Help me to keep my eyes fixed on You and all the precious promises you have given me in your word. Help me to remember that you can use this affliction for good in my life and that all the trials I am facing now are not worth comparing to what my future holds. All the days and moments of my life are in Your hands and I believe that You will carry me through. Show me all the things I can be thankful for in the midst of this dark time. No matter what this life may bring I always have a reason to praise You! Thank you for saving me. Thank you for giving me new life in Christ. Thank you for never leaving me or forsaking me and that I may come to You at any time to receive mercy, comfort, and joy in Your presence. Amen
My hope is, whatever circumstances you find yourself in today, that God's Promises help you to keep your gaze fixed on the love of God. He is constant and unchanging. His promises remain faithful.
While there may be times in life when we feel like God is far off, or we struggle to see any reason to persevere in hope, these bible verses about peace and comfort give us a firm foundation to stand on.