As we celebrate our graduates, we want just the right Bible verses and graduation blessings to usher them into a new season of life.
High school is behind them, and the big, wide world is waiting. Maybe they're looking ahead with excitement and curiosity, or maybe they're a little anxious and fearful.
If you're looking for just the right words to encourage the special high school seniors in your life, these Bible verses are a great place to start.
The Bible is full of blessings and encouraging verses that will help your graduates face the future with joy and confidence.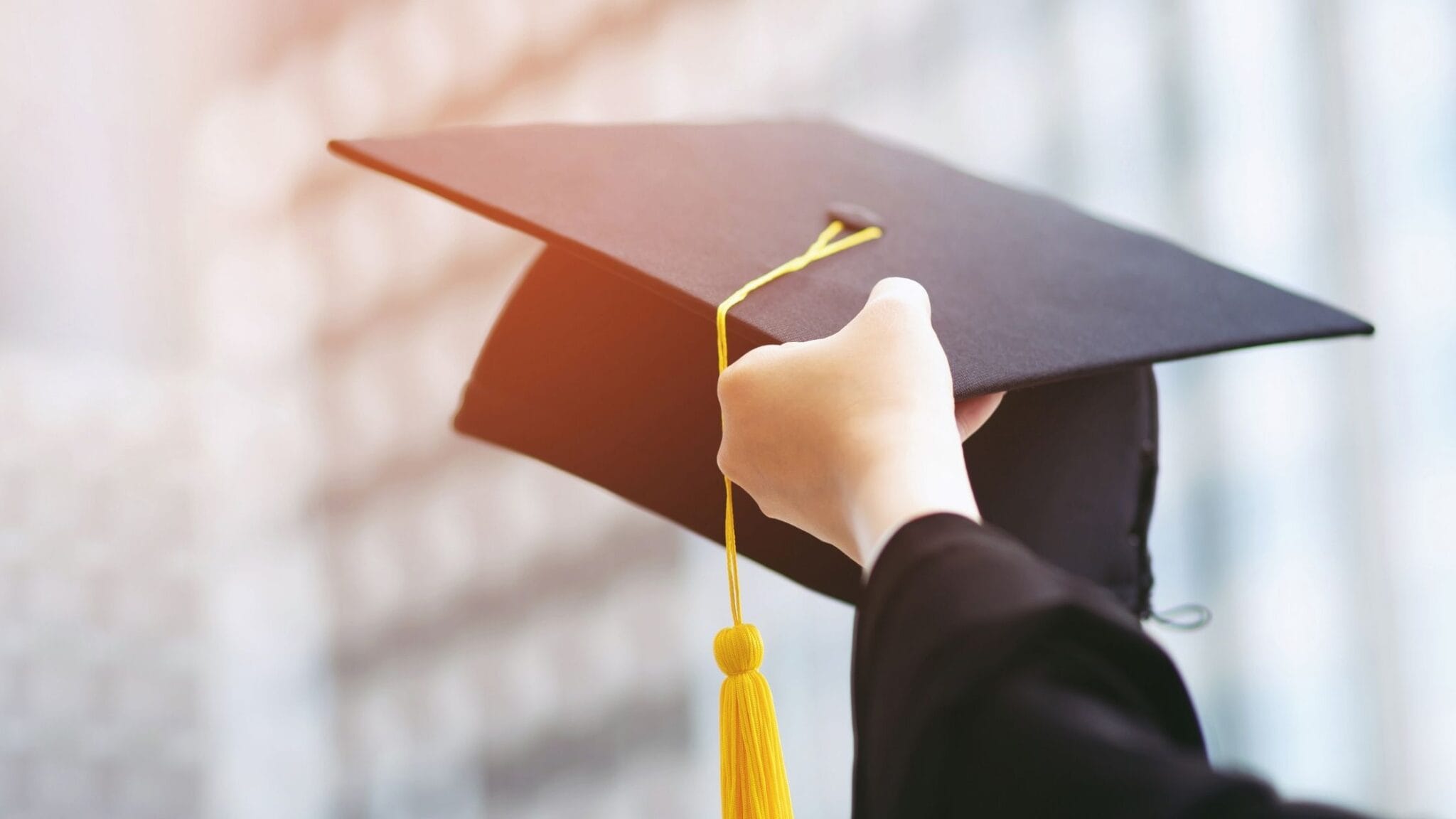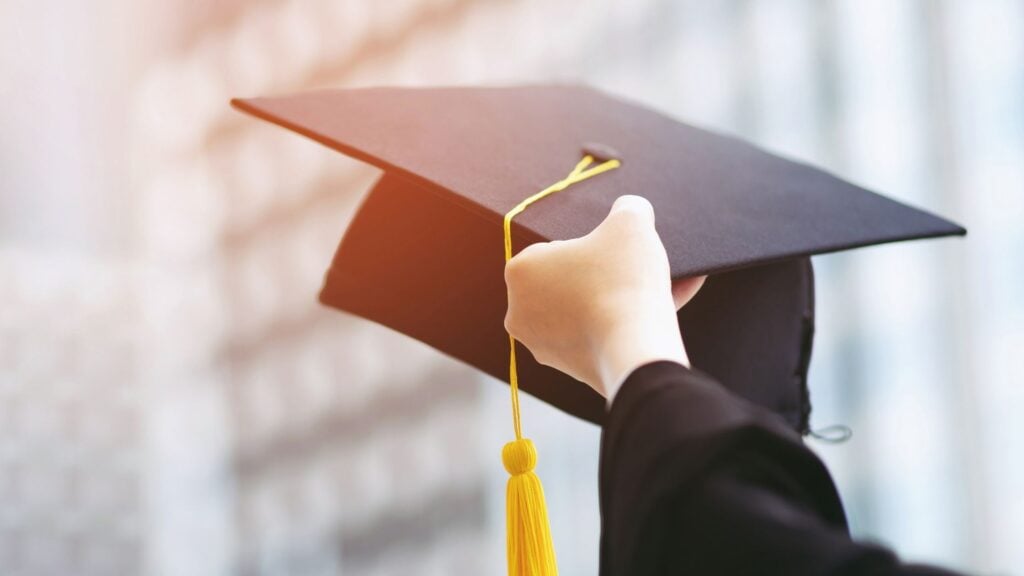 This post may contain affiliate links. Read our full disclosure here.
Graduation Blessings from the Bible
What better source is there to bless our graduates than the words provided by God Himself!
Throughout the Bible, we see that blessings are linked to obedience. As seniors begin a new journey of independence, we can remind them that they have a choice: if they choose to obey God's commands, they will be overwhelmed with blessings:
And if you faithfully obey the voice of the Lord your God, being careful to do all his commandments that I command you today, the Lord your God will set you high above all the nations of the earth. And all these blessings shall come upon you and overtake you if you obey the voice of the Lord your God. (Deuteronomy 28: 1-2, ESV)
"'"The Lord bless you and keep you; the Lord make his face shine on you and be gracious to you; the Lord turn his face toward you and give you peace."' So they will put my name on the Israelites, and I will bless them." (Numbers 6:24-27, NIV)
This blessing reminds our graduating seniors that they are prayed for and that God is with them as they pursue their dreams. He sees them and wants them to succeed.
Bible Verses for Graduates
The Bible reveals that God understands how difficult change and uncertainty are. He created us and knows that we can be fearful creatures when we aren't sure what the future brings.
Scripture reminds our high school graduates that when they are unsure about life, they can anchor into God. He will remain their constant.
Hebrews 13:8
Jesus Christ is the same yesterday, and today, and forever. (Hebrews 13:8, NIV)
James 1:17
Every good and perfect gift is from above, coming down from the Father of the heavenly lights, who does not change like shifting shadows. (James 1:17, NIV)
No matter what jobs or careers our graduating seniors pursue after high school, our heart's desire is that they will keep God first in their lives. We can use God's Word to encourage them to keep their relationship with Him at the top of their new priority list. We want them to remember that everything else on that list may shift around, but not their relationship with Jesus.
Here are a few Bible verses for graduates to seek God first.
Matthew 6:33
But seek first his kingdom and his righteousness, and all these things will be given to you as well. (Matthew 6:33, NIV)
Matthew 22: 27-28
Jesus replied: "'Love the Lord your God with all your heart and with all your soul and with all your mind.' This is the first and greatest commandment. (Matthew 22: 27-28, NIV)
As our high school graduates move forward into the world, their faith will be challenged by new situations, people, and hardships. Their post-graduation plans may take them away from family, friends, and their churches. They'll face temptation, discouragement, and doubt.
These Bible verses will help our graduates remember that God doesn't expect them to be perfect, but they can still make daily choices that show their loyalty and devotion to Him.
Here are some Bible verses for graduates to stay faithful to God.
1 Samuel 12:24
But be sure to fear the Lord and serve him faithfully with all your heart; consider what great things he has done for you. (1 Samuel 12:24, NIV)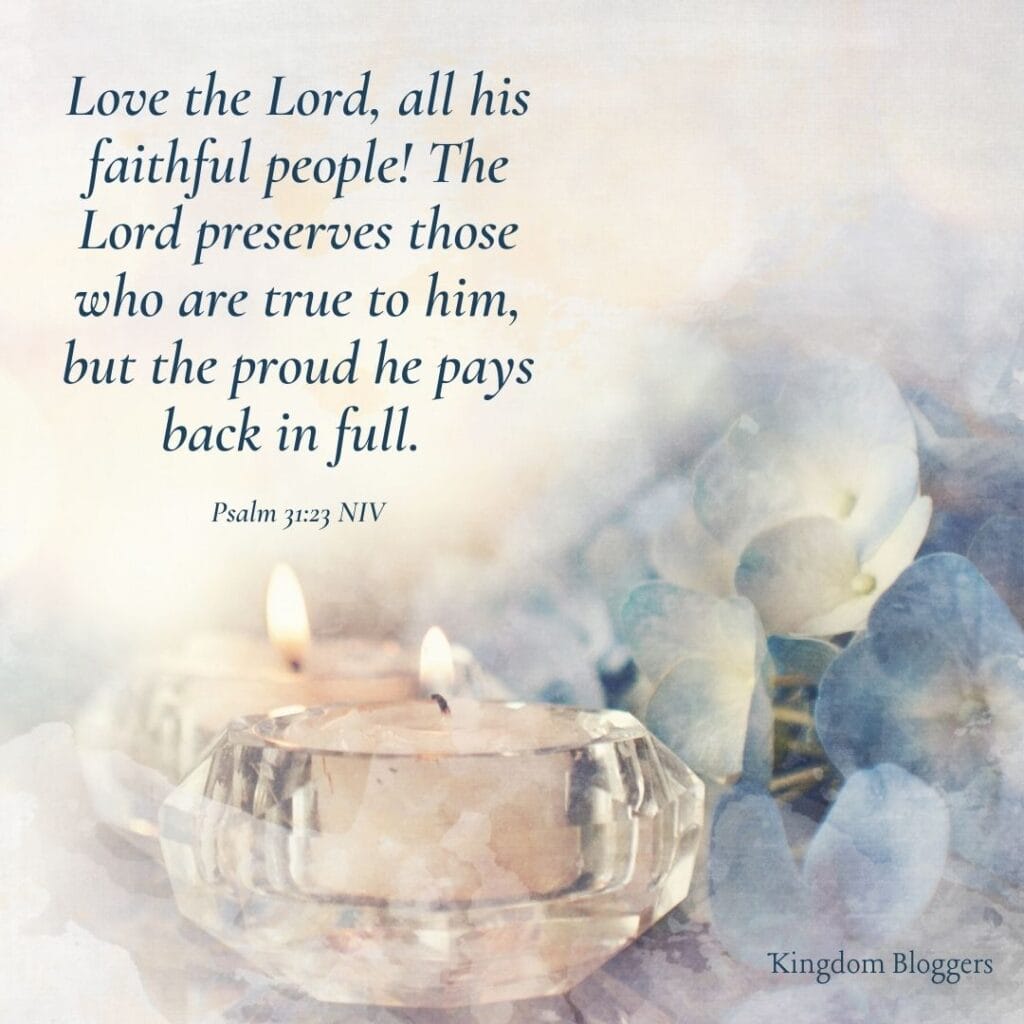 Psalm 31: 23
Love the Lord, all his faithful people! The Lord preserves those who are true to him, but the proud he pays back in full. (Psalm 31:23, NIV)
Proverbs 3:3
Let love and faithfulness never leave you; bind them around your neck, write them on the tablet of your heart. (Proverbs 3:3, NIV)
Matthew 5:16
In the same way, let your light shine before others, that they may see your good deeds and glorify your Father in heaven. (Matthew 5:16, NIV)
High school seniors have likely spent much of their high school years with the same group of friends. Some of these friendships will carry on and endure the tests of distance and time. Our graduates will also make new friends as they become part of new work and school communities.
These Bible verses urge our young people to value, keep, and develop friendships that are godly. Proverbs, one of the books of wisdom, offers great instruction and wisdom about the importance of godly friendships.
Here are some Bible verses for graduates about keeping Godly friendships.
Proverbs 13:20
Walk with the wise and become wise, for a companion of fools suffers harm. (Proverbs 13:20, NIV)
Proverbs 22:24-25
Do not make friends with a hot-tempered person, do not associate with one easily angered, or you may learn their ways and get yourself ensnared. (Proverbs 22: 24-25, NIV)
Proverbs 27:17
As iron sharpens iron, so one person sharpens another. (Proverbs 27:17, NIV)
One of the outcomes of Christian encouragement is hope, and hope is what we want our graduates to carry with them into the future. These encouraging Bible verses will instill our graduates with hope and anticipation as they are reminded of God's unfailing love, faithfulness, and promises.
The following Scripture is perfect for Graduates to have hope for the future.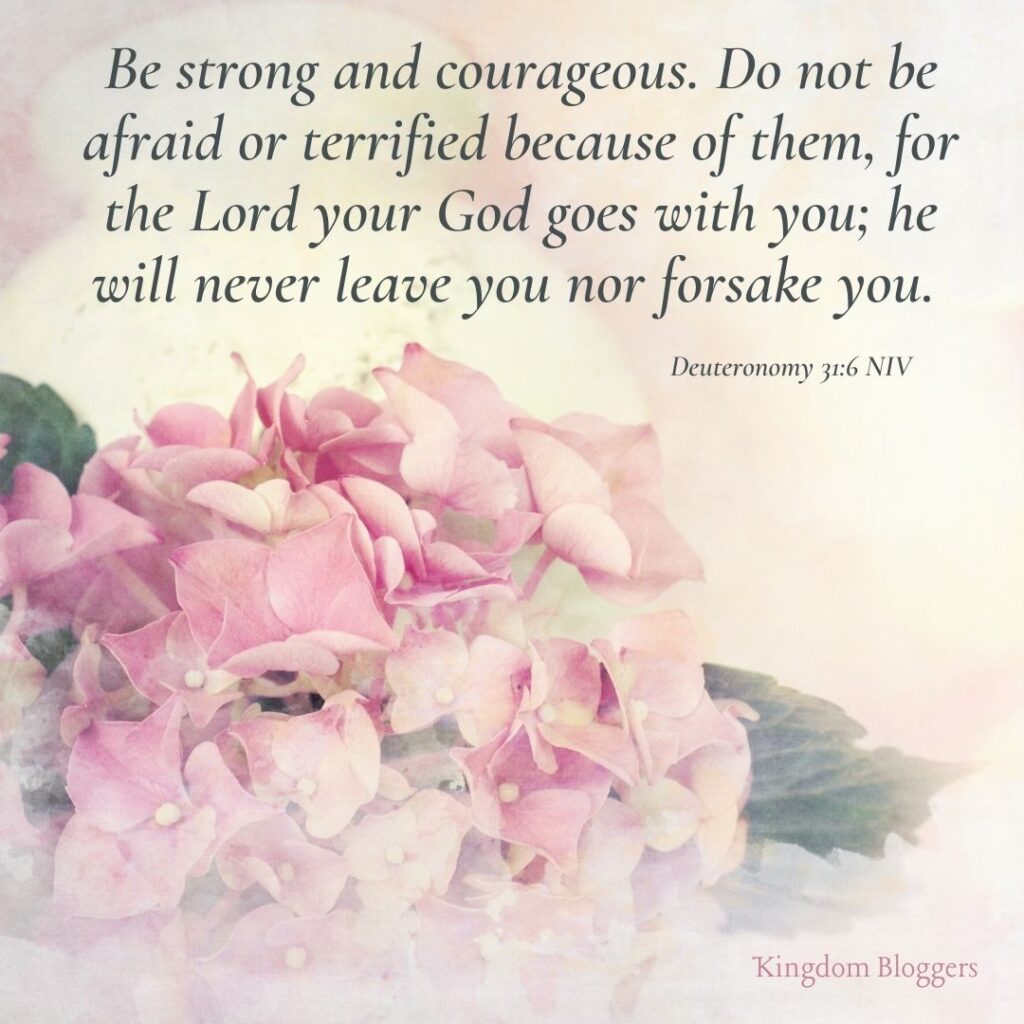 Deuteronomy 31:6
Be strong and courageous. Do not be afraid or terrified because of them, for the Lord your God goes with you; he will never leave you nor forsake you. (Deuteronomy 31:6, NIV)
Isaiah 58:11
The LORD will guide you always; he will satisfy your needs in a sun-scorched land and will strengthen your frame. You will be like a well-watered garden, like a spring whose waters never fail. (Isaiah 58:11, NIV)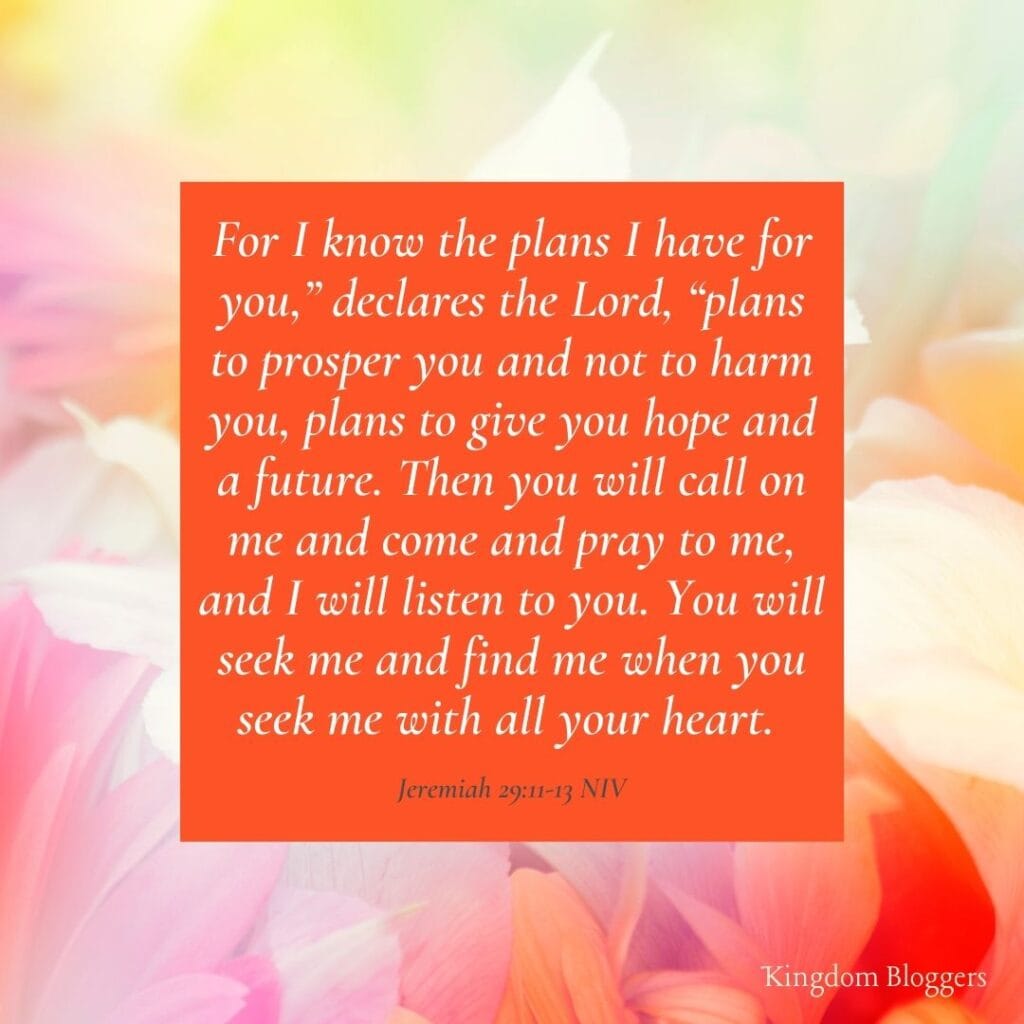 Jeremiah 29:11-13
For I know the plans I have for you," declares the Lord, "plans to prosper you and not to harm you, plans to give you hope and a future. Then you will call on me and come and pray to me, and I will listen to you. You will seek me and find me when you seek me with all your heart. (Jeremiah 29:11-13, NIV)
God's word is timeless, powerful, and true. By including it in our graduation messages, we are showing our graduates that our foundation—and their foundation—is built on the Bible and God's love for us. We're reminding them that God sees and understands every season of their lives.
Be sure to also read these additional graduation Bible verses to pray over the other graduates in your life!
I hope these Bible verses come in handy as you write graduation notes and cards to celebrate this wonderful season with your high school graduate. This can be a stressful, overwhelming time for parents, too, and I pray these same blessings and promises over you as you trust God to watch over your graduating senior.
---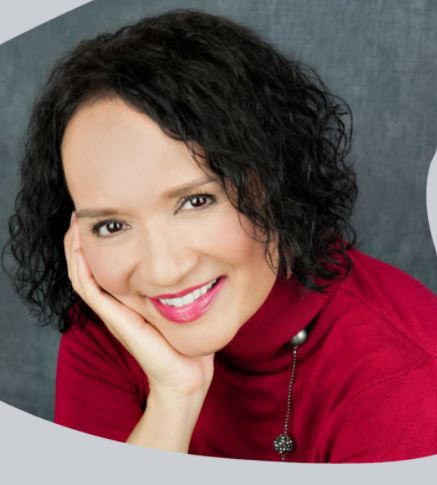 Hi, I'm Peggy from Sacred Work, a ministry I founded to provide free leadership and career coaching for Christian women. After leading in the corporate world for 25 years, I was called to start my writing business and ministry. It was a big, scary change, but God has shown up bigger and brighter than I could have ever imagined!