It's a blessing to grow old as some never get to experience that. Growing old comes with its benefits and challenges.
In these 31 inspiring Bible verses for the elderly, we explore what God's word says about aging. Through scripture, we will learn that there is honor in growing old because you have gray hair of experience and amazing hindsight that the younger generation lacks.
The aging process brings the thought of death which can be frightening when you don't believe in God. But when you're saved and have accepted the Lord Jesus Christ into your life, you have hope and a positive outlook on life. You know eternal glory awaits when you die.
Most times, you'll find that your last days as a Christian may be your best days and your last work in God's kingdom may be your best work. That's because you grow closer to the Lord, you understand yourself and others better and you shine that light on everyone around you.
There is more peace, harmony, love, acceptance, and prosperity during the senior years and that's why they are called the golden years too.
This post may contain affiliate links. Read our full disclosure here.
Bible Verses for the Elderly
Aging comes with much gratitude for life and everything it offers. You have more time for the most important things in life like your loved ones and your faith.
While you may have retired or nearing retirement, we will see from these Bible verses for the elderly, that God still has work for you in his kingdom. All your life experiences will help you become wiser and be able to guide the younger generation to make better decisions.
The word of God is full of inspiration and encouragement on aging well and God's promises for this season of life. With that said, let's dive into the word for some great scriptures for the elderly!
James 4:14-14
Why, you do not even know what will happen tomorrow. What is your life? You are a mist that appears for a little while and then vanishes. Instead, you ought to say, "If it is the Lord's will, we will live and do this or that." James 4:14-15 NIV
No matter how much you may plan and prepare for tomorrow, you can't be over-confident about your own efforts. Only God knows what's ahead and that's why the Bible encourages us not to worry about tomorrow for we have no control over it.
We are encouraged to always seek God's guidance and his will in all matters. Because ultimately we are on earth for a brief time so we should rather trust in the Lord's plan, provision, and purpose for our lives.
Psalm 71:9
Do not cast me away when I am old; do not forsake me when my strength is gone. Psalm 71:9 NIV
The aging process may come with loneliness as you become an empty nester and some of your friends move away or pass away. So this scripture is a reminder and prayer to God asking him not to forsake us when we're old and we don't have strength.
The good news is that God answers this prayer. He is always with us no matter what and he will strengthen you when you're weak.
2 Timothy 4:7-8
I have fought the good fight, I have finished the race, I have kept the faith. 8 Finally, there is laid up for me the crown of righteousness, which the Lord, the righteous Judge, will give to me on that Day, and not to me only but also to all who have loved His appearing. 2 Timothy 4:7-8 NKJV
If there's anything we can learn from Paul it's that he was a faithful worker in the kingdom of God on earth and his happiness to be reunited with Christ Jesus in heaven.
He understood that he had a race on earth, he had a purpose and after its completion, he would receive the crown of glory as his reward. When you've lived a full life in obedience to God, you'll be able to speak in this manner.
Psalm 148:12-13
young men and women, old men and children. Let them praise the name of the Lord, for his name alone is exalted; his splendor is above the earth and the heavens. Psalm 148:12-13 NIV
This is such a wonderful bible verse for the elderly. We are all called to praise the Lord. Older adults, young men, and women, rich or poor, were all made in God's image and should give him praise.
The name of our Lord is powerful. Chains are broken in his name, doors open in his name and he deserves all our honor and worship. He is greater than anything in heaven and earth for he created it all.
Ephesians 6:1-3
Children, obey your parents in the Lord, for this is right. "Honor your father and mother"—which is the first commandment with a promise" so that it may go well with you and that you may enjoy long life on the earth." Ephesians 6:1-3 NIV
Children are encouraged to obey their parents because it's right to do so and also because it's something the Lord asks us to do. As parents, we need to teach our children how to obey both man and God.
This is the first commandment that has a promise. When we obey we are promised that our plans will go well and we will be able to live long.
Psalm 143:5
I remember the days of long ago; I meditate on all your works and consider what your hands have done. Psalm 143:5 NIV
When we remember the days of old, it can bring so many mixed emotions. But in this scripture, we are to remember the good things God has done for us.
God has blessed us, performed miracles, and answered our prayers. We meditate on his works so we can have hope for the future. It reminds us that the same faithful God is the same yesterday, today, and forever.
Whatever you're going through in this season of life, he is still the same God who will save you, deliver you, and be there for you.
Proverbs 23:22
Listen to your father, who gave you life, and do not despise your mother when she is old. Proverbs 23:22 NIV
God warns the younger generation to love, show respect, and honor older adults in this verse. So many times, the younger ones think the elderly are outdated and don't understand them.
But the old people have hindsight and wisdom. When you listen to your father and mother who gave you life, you'll be able to learn a lot and this can guide you and help you make wise decisions going forwards.
Proverbs 16:31
Gray hair is a crown of glory; it is gained in a righteous life. Proverbs 16:31 ESV
While some may look at gray hair as an inconvenience and fear, this scripture for the elderly gives us a refreshing view. Gray hair is the crown of glory. Gray hair of experience is a blessing that others never enjoy.
Gray hair only becomes the crown of glory if you've lived a righteous life, walking with the Lord and developing an intimate relationship with Him.
Titus 2:1-4
You, however, must teach what is appropriate to sound doctrine. Teach the older men to be temperate, worthy of respect, self-controlled, and sound in faith, in love and in endurance. ​Likewise, teach the older women to be reverent in the way they live, not to be slanderers or addicted to much wine, but to teach what is good. Then they can urge the younger women to love their husbands and children, Titus 2:1-4 NIV
This is one of the most well-known bible verses for old people. For a young preacher like Titus who had older adults in the church, he needed special instructions from Paul on how to handle them with care and show respect.
Based on sound doctrine from the Bible, older men, and older women had to have a Christlike personality and lifestyle.
Older men had to be sensible and sound while the women were to be a godly example and disciple young women in glorifying God and cultivate the love of God in their homes.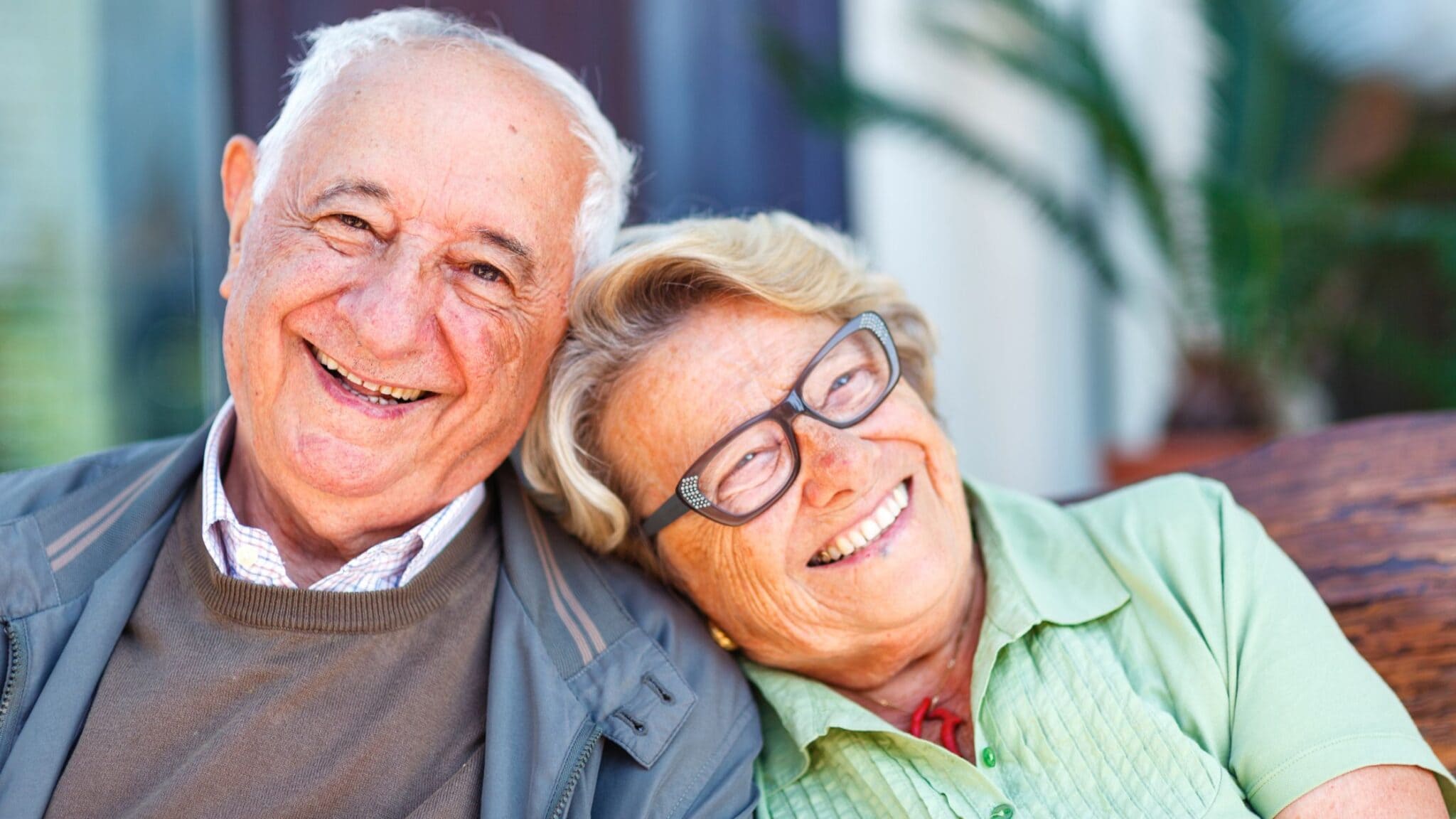 2 Corinthians 4:16
So we do not lose heart. Though our outer self is wasting away, our inner self is being renewed day by day. 2 Corinthians 4:16 ESV
In this season of life, your physical body starts to weaken. You may need to start wearing glasses, need different medications, and find it hard to do the things you did when you were younger.
But the reason why you should not let all that discourage and frighten you is because, in God, the inner self is being renewed daily. God is still blessing you, refreshing your spirit, and helping you grow spiritually. That is a reason to give him praise.
Ecclesiastes 7:10
Don't long for "the good old days." This is not wise. Ecclesiastes 7:10 NLT
Aren't we all guilty of this? We constantly find ourselves romanticizing the good old days and always see them as better than the current days.
But the word of God says doing this is not wise. We should rather look at what we can learn from the present, be intentional about living in the present, and look forward with hope and anticipation to a brighter future in God.
Psalm 48:14
For this God is our God for ever and ever; he will be our guide even to the end. Psalm 48:14 NIV
Even in old age, God continues to be your God and to guide you. You belong to Him alone and your identity is in him.
Right to the end of your life or the end of this world, our Heavenly Father who created us will always be with us. This is such a comforting truth to be reminded of.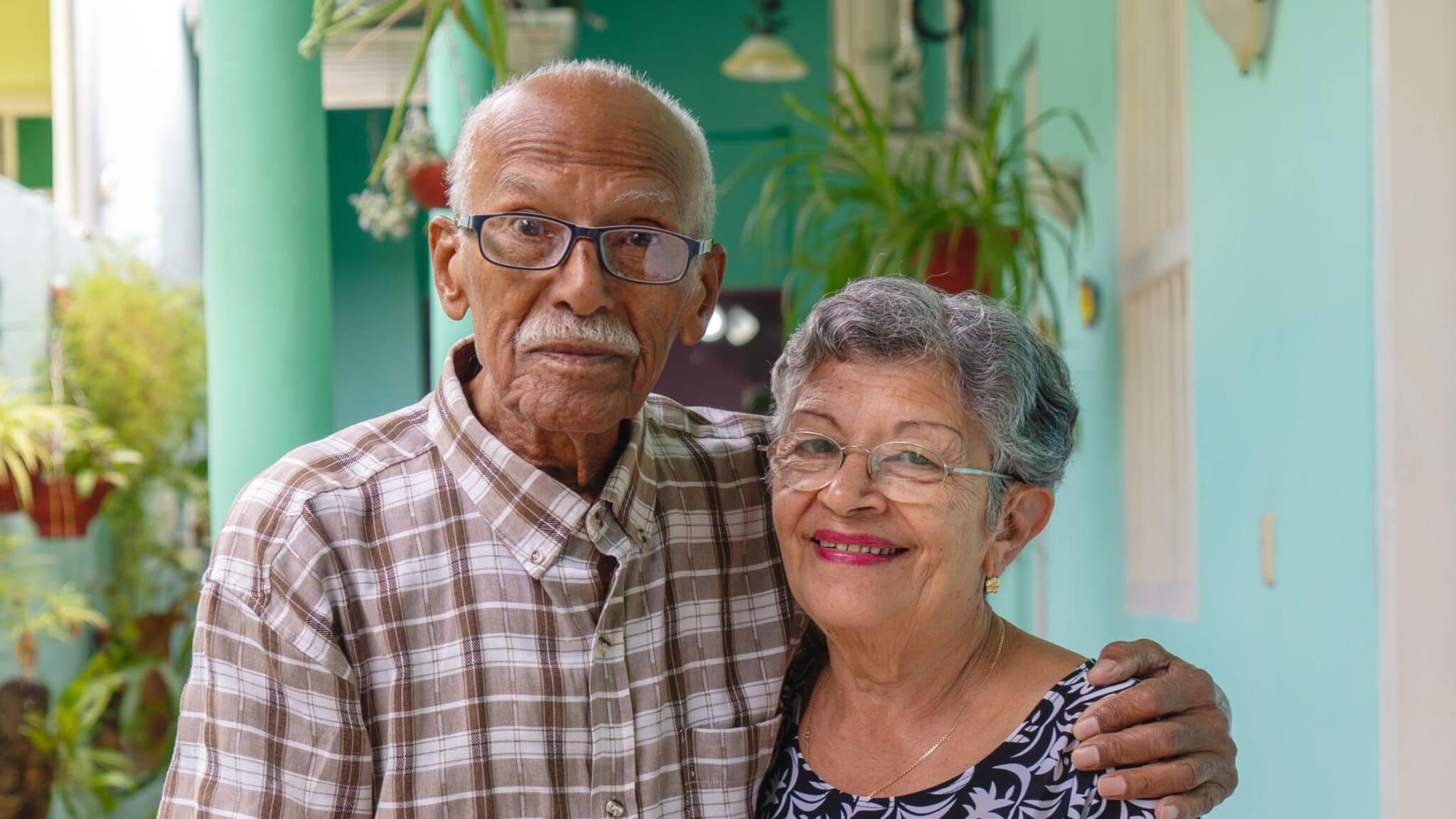 Psalm 92:14
They will still bear fruit in old age, they will stay fresh and green, Psalm 92:14 NIV
While the world looks at older adults and doesn't give them the same opportunities as the younger generation, the Bible says in old age you shall bear fruit.
This is one of the most powerful scriptures for old people to remember. In God, you will continue to stay fresh and green. You will be renewed inwardly, grow in grace and flourish.
Deuteronomy 34:7
Moses was a hundred and twenty years old when he died, yet his eyes were not weak nor his strength gone. Deuteronomy 34:7 NIV
It's so inspiring to see the result of a life one spends walking closely and intimately with God. Moses is an example and hero of faith who demonstrated this for us.
Even when he was an old man, his inner self was renewed and he was not weak. God sustained him until the very end and he will do the same for us as his children.
Isaiah 40:29
He gives strength to the weary and increases the power of the weak. Isaiah 40:29 NIV
When you come in humbleness before God and admit that you are weak physically, mentally, or spiritually he hears and answers your prayer. Before God, we don't need to pretend to have it altogether. He created us and knows that as we age, we become weak.
So, the Lord will strengthen us when we are exhausted and overwhelmed by the pressures of the world. He will increase our power when we are weak because he is the all-powerful God who loves us.
Joel 2:28
"It shall come about after this That I shall pour out My Spirit on all mankind; And your sons and your daughters will prophesy, Your old men will dream dreams, Your young men will see visions. Joel 2:28 AMP
God doesn't pour out his spirit on special people or good people. He pours out his spirit to all mankind and people of all ages.
In this verse, we see that God gives us all gifts to use for his kingdom. Prophesy is meant to help others believe in the Lord, old men will dream dreams and young men will see vision all for the church to be edified.
Isaiah 40:31
but those who hope in the Lord will renew their strength. They will soar on wings like eagles; they will run and not grow weary, they will walk and not be faint. Isaiah 40:31 NIV
When we put our hope in the Lord, he renews our strength so that we can move forward in him. We will be able to soar above all situations and thrive.
Even when things get hard in this race of life, and even when you are old and weak physically, you won't grow tired inwardly but be strengthened in God. The key is to wait for him in expectation and trust that he will do what he promised us.
Psalm 71:18
And even when I am old and gray-headed, O God, do not abandon me, Until I declare Your [mighty] strength to this generation, Your power to all who are to come. Psalms 71:18 AMP
This is such a powerful bible verse for the elderly. Even in old age, David desired to serve the Lord. He wanted to share his experiences with God, his testimony, and what he had learned as he walked with God with the younger generation. We should do the same as well.
He prayed that the same God who had been with him when he killed Goliath, would be with him when he was an old man. The Lord does answer this prayer even for us as he promises to be with us until the end of time.
Psalm 73:26
My flesh and my heart may fail, But God is the rock and strength of my heart and my portion forever. Psalms 73:26 AMP
When difficult times surround you in your old age and your body is failing to function as it did before, take time to reflect on the faithfulness of God and his nature.
The Lord is our portion and the source of our happiness always. He is our provider and gives us what we need. God is the strong, steady, and immovable rock that we can lean on in all seasons of life.
Job 19:25-26
For I know that my Redeemer and Vindicator lives, And at the last He will take His stand upon the earth. "Even after my [mortal] skin is destroyed [by death], Yet from my [immortal] flesh I will see God, Job 19:25–26 AMP
What an inspiring bible verse for the elderly. Job was confident that his Redeemer lives on and he would too even after death. As a believer, death is not the end but the beginning of eternal glory.
Our Lord Jesus Christ is our vindicator, our high priest, and the way to our Heavenly Father. We can look forward to seeing him when we die. That gives us hope and an expectancy for a new life where we will have eternal peace and joy forever.
Philippians 1:6
being confident of this very thing, that He who has begun a good work in you will complete it until the day of Jesus Christ; Philippians 1:6 NKJV
The God we worship is the Alpha and Omega, the beginning and the end. We can be confident that the good work he has started in our lives, he will complete.
When we were saved, the Holy Spirit began the work of transforming us to become more Christ-like and helping us to grow to spiritual maturity. We did not start this work, he did.
As we grow older, we can be confident that he will still continue that work until Jesus Christ returns to take us to heaven.
Psalm 90:10
Our days may come to seventy years,
or eighty, if our strength endures;
yet the best of them are but trouble and sorrow,
for they quickly pass, and we fly away. Psalm 90:10 NIV
God has given each of us a set number of years to be on earth. That's why we should not get too attached to the world and the Bible constantly tells us to focus on the things of the spirit. Life has some difficult times but they are short and soon pass.
When you are tempted to fear death, remember that the time we have on earth is still very temporary. Heaven is waiting for us, a place where is no sorrow, anguish, and grief.
Isaiah 46:4
Even to your old age, I am He, And even to gray hairs I will carry you! I have made, and I will bear; Even I will carry, and will deliver you. Isaiah 46:4 NKJV
What a wonderful promise to those in their senior years from our loving God. He will carry us when we're old and full of gray hair.
He promises to deliver us from harm. He is the same yesterday, today, and forever. The same way he carried Abraham, Joseph, Moses, Joshua, and all the heroes in the Bible is the same way he will carry us.
1 Timothy 5:1-2
Do not rebuke an older man but encourage him as you would a father, younger men as brothers, 2 older women as mothers, younger women as sisters, in all purity. 1 Timothy 5:1-2 ESV
Older men deserve our respect. Apostle says we should not rebuke them even if they are wrong but rather encourage them gently. The same way we show respect to our fathers is the same that we should show the old people around us too.
Because we are a family in the kingdom of God, we treat older women like mothers and younger men and women as brothers and sisters. In this way, we become united and grow in the love of God.
Job 32:7
I thought, 'Those who are older should speak, for wisdom comes with age.' Job 32:7 NLT
This is such a great reminder that wisdom comes with age. It comes with experience and hindsight. It comes with successes and failures and taking lessons from them both.
Job encourages us to listen to the elderly for they are a fountain of wisdom.
Psalm 90:12
Teach us to number our days, that we may gain a heart of wisdom. Psalms 90:12 NIV
How we spend our days as believers is important. In this verse, we are encouraged to be intentional about our time and prioritize our relationship with the Lord above all. Daily we should seek God through prayer, studying the word, worshipping him, and journaling.
When we use our days to honor God and live according to his purpose, we will gain wisdom. God will give us wisdom if we ask him for it so we should pray for it as well. It will allow us to make good decisions that are aligned with God's will.
Psalm 91:16
"With a long life I will satisfy him
And I will let him see My salvation." Psalm 91:16 AMP
It's natural for most of us to want a long life to do everything we are here for. Only the Lord has the power to bless us with long life.
Proverbs 17:6
Children's children are the crown of old men,
And the glory of children is their father. Proverbs 17:6 NKJV
Grandchildren are very much loved and cared for by their grandparents. It's a true joy and honor that grandparents have to pass on knowledge and wisdom to their children's children.
In our old age, God wants to remind us that family is a gift from him. They are our biggest achievement and after all is said and done they are our biggest legacy we die.
As much as you want to be proud of your children, in turn when you live a godly life, your children will be proud of you especially when you are older.
Proverbs 20:29
The glory of young men is their strength, And the splendor of old men is their gray head. Proverbs 20:29 NKJV
Young men have strength and energy and can do almost anything they set their minds to do. On the other hand, older men have a gray head and don't have as much physical energy but they have knowledge, understanding, and wisdom.
The key is that we need both whether in the church, community, or workplace. When we use the strengths of both, we can achieve greater things. Older men are not better than younger ones and vice versa. They can respect and work together to achieve much more.
Job 12:12
Wisdom belongs to the aged,
and understanding to the old. Job 12:12 NLT
Psalm 92:12-14
The righteous flourish like the palm tree
and grow like a cedar in Lebanon.
13 They are planted in the house of the Lord;
they flourish in the courts of our God.
14 They still bear fruit in old age;
they are ever full of sap and green, Psalm 92:12-14 ESV
The palm tree is known for its beauty and the cedar of Lebanon was known for its aromatic and durable wood. It was used by David and Solomon in construction. These trees are used to describe the righteous man.
When you're planted in the house of the Lord, by abiding in his word and obeying its principles, you will reap a big reward. God's goodness, faithfulness, and power will lead you to bear abundant fruit even in old age.
The Holy Spirit will fill you with love, joy, and peace and you'll be overflowing and be able to pass this on to the next generation. Your name will be remembered and you'll live a legacy of faith for the next generation to continue.
Job 5:26
"You will come to your grave in old age, Like the stacking of grain [on the threshing floor] in its season. Job 5:26 AMP
Philippians 3:20-21
But our citizenship is in heaven. And we eagerly await a Savior from there, the Lord Jesus Christ, who, by the power that enables him to bring everything under his control, will transform our lowly bodies so that they will be like his glorious body. Philippians 3:20-21 NIV
When your body fails you because it's grown tired and weak, be reminded that this lowly body will be traded one day for a glorious and perfect body.
This scripture is such a wonderful promise for the elderly. You are only here for a while because you are a citizen of heaven. That's where you belong. Wait with expectation and hope for a world where you will be with our Heavenly Father forever.
Prayer for the Elderly
Heavenly Father, I'm so grateful for your grace that has sustained and carried me to reach this age and stage of life. I may feel physically weak but you give me strength and renew my spirit. Help me look forward to the end of my life with hope and joy that l will see you and be with you forever. Amen
As you reflect on the past, remember the work of God in your life. Focus on what you've learned, how God delivered and saved you, your golden years, and the above all how all your life experiences have made you wiser.
Older men and older women must be outstanding examples to the younger generations. They should pass on knowledge and guide the young ones to make wise decisions too and have a lifestyle that glorifies God.
The Bible promises that he will sustain those who believe in him and they will still bear fruit and be refreshed even in old age. Those are amazing promises to hold onto.
The aging process is not so easy to go through as death becomes real and near. If you even get scared of death, just hold onto the hope that eternal glory is waiting for you. You will get to see God and trade this fleshly body for a perfect and glorious body.
God deserves your praise and worship if you've reached your senior years because it's a blessing some don't get to enjoy.