Do you have a friend who is your close, Christian confidant? When we become Christians, our worldly 'friends' bolt like lightning. Don't they?!!
Profound sayings always brighten my day and keep me focused on what's important. I love Christian friendship quotes as they remind me that while true friendship is hard to find, it's not impossible with God. 
These quotes can offer a comforting reminder of how important it is to have Christian friendships and relationships because community is what God intended for us.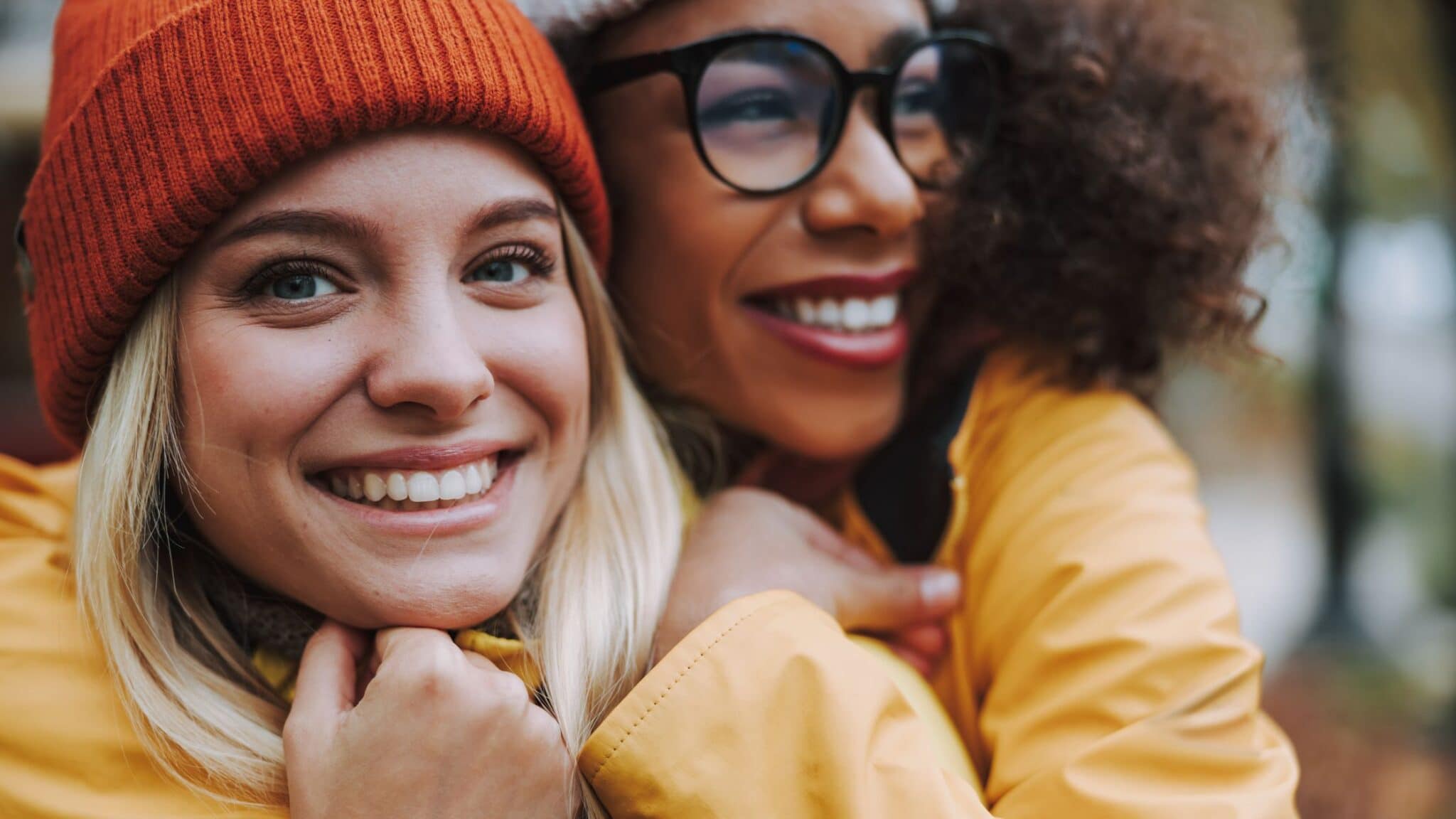 This post may contain affiliate links. Read our full disclosure here.
The Importance of Having Christian Friendships
Why is it important to have Christian friendships? Why can't we just sit in our homes and read the Bible and pray?
The Bible tells us that it's important to live together in unity as God's people. How do we do that? Develop close relationships with each other.
How good and pleasant it is when God's people live together in unity! Psalm 133:1 NIV
With Christian relationships, we can encourage one another. Seek counsel with each other for wise words and Christ-like choices. 
Christian friendships are so important!
We are all in this together and we all come from different backgrounds. New believers need our assistance whether it's making a phone call, meeting for lunch, or having coffee with a friend.
I long to see you so that I may impart to you some spiritual gift to make you strong— that is, that you and I may be mutually encouraged by each other's faith. Romans 1:11-12 NIV
If we are honest with ourselves, temptations and trials come our way every day. An encouraging word or smile can make a huge impact on our friendships with fellow believers.
Take time today to show your friends how much you care about them. Listen to their stories, find out their needs, and act accordingly.
When you see someone in church alone, be intentional about getting to know them – you never know, it might blossom into a life-changing relationship for both of you. 
Let's look at some key Bible Verses about Christian Friendships that will guide us on how we can make the most of our relationships. The Bible has clear signs on what to look for in a spiritual brother or sister.
A friend loves at all times, and a brother is born for a time of adversity. Proverbs 17:17 NIV
Greater love has no one than this: to lay down one's life for one's friends. John 15:13 NIV
Dear friends, let us love one another, for love comes from God. Everyone who loves has been born of God and knows God. 1 John 4:7 NIV
Anyone who withholds kindness from a friend forsakes the fear of the Almighty. Job 6:14 NIV
As iron sharpens iron,so one person sharpens another. Proverbs 27:17 NIV
Two are better than one, because they have a good return for their labor. Ecclesiastes 4:9 NIV
Christian Friendship Quotes
Here are more than 20 Christian Friendship Quotes that will inspire you in any kind of storm or weather.  And, remember, keep the faith, focus on the bright future, and don't forget who is your true friend. 
Remember who you are. Don't compromise for anyone, for any reason. You are a child of the Almighty God. Live that truth." – Lysa Terkeurst
If God is your partner, make your plans BIG! – D.L. Moody
I am convinced, by the way, that friendships provide the most fertile soil for evangelism. When the reality of Christ is introduced into a relationship of love and trust that has already been established, the effect is powerful. And it seems that invariably, when someone becomes a true follower of Christ, that person's first impulse is to want to find a friend and introduce that friend to Christ. – John MacArthur
Is any pleasure on Earth as great as a circle of Christian friends? C. S. Lewis
Be courteous to all, but intimate with few, and let those few be well tried before you give them your confidence.- George Washington
True friendship is a plant of slow growth, and must undergo and withstand the shocks of adversity, before it is entitled to the appellation. – George Washington
I have friends in overalls whose friendship I would not swap for the favor of the kings of the world.– Thomas A. Edison
There is a brotherhood within the body of believers, and the Lord Jesus Christ is the common denominator. Friendship and fellowship are the legal tender among believers. – J. Vernon McGee
The true, the genuine worship is when man, through his spirit, attains to friendship and intimacy with God. True and genuine worship is not to come to a certain place; it is not to go through a certain ritual or liturgy; it is not even to bring certain gifts. True worship is when the spirit, the immortal and invisible part of man, speaks to and meets with God, who is immortal and invisible. – William Barclay
Friendship is the nearest thing we know to what religion is. God is love. And to make religion akin to Friendship is simply to give it the highest expression conceivable by man. – Henry Drummond
There is a scarcity of friendship, but not of friends. – Thomas Fuller
If I take offence easily; if I am content to continue in cold unfriendliness, though friendship be possible, then I know nothing of Calvary love. – Amy Carmichael
It is one of the severest tests of friendship to tell your friend his faults. So to love a man that you cannot bear to see a stain upon him, and to speak painful truth through loving words, that is friendship. – Henry Ward Beecher
A friend is someone who knows all about you and still loves you. – Elbert Hubbard
Many people will walk in and out of your life, but only true friends leave footprints in your heart. – Eleanor Roosevelt
A true friend is the greatest of all blessings. – Francois de La Rochefoucauld
If you go looking for a friend, you're going to find they're very scarce. If you go out to be a friend, you'll find them everywhere. – Zig Ziglar
To please a friend is a welcome bonus; to help him is the great reward. – Jack Hyles
Friends are the siblings God never gave us. – Jean de la Fontaine
Wishing to be friends is quick work, but friendship is a slow ripening fruit. -Aristotle
We're to love people and use things, not love things and use people. –  Adrian Rogers
He is your friend who pushes you nearer to God. – Abraham Kuyper
Greater love has no one than this: to lay down one's life for one's friends. -James 15:13 NIV
Christian Friendships Are a Gift From God
Whether you have several Christian confidants or just a few, it's important to strive for developing lifelong relationships. We can bear each other's burdens and weather the storm together. 
Or, maybe you are reading this because you're looking for a true Christian friend. Get involved in church, volunteer using your gifts from God, and learn to listen to others. You may just find the one who sticks closer than a brother.
Don't be discouraged, my friend. It is all God's timing. Just keep asking.
JESUS IS OUR TRUE FRIEND!
If we're looking for the perfect example, it is Jesus! What a friend we have in Jesus. 
My encouragement to you today is that Jesus is the greatest friend in the world. He walks on water and calms a stormy sea. That's the kind of friend I want to have! How about you?
If you seek someone who loves the Lord too, find someone with Biblical qualities like Jesus: patience, kindness, and humility. It is a true gift that keeps on giving. 
Be sure to also read these Beautiful Proverbs About Friendship.