Ever wished you had a sort of daily guide for your morning prayer time? Or maybe a sort of "cheat sheet" to help you focus on a particular Biblical topic as you start the day?
I love the 3-minute pocket devotions because they are short powerful devotions – and to the point as far as giving you a daily dose of Biblical inspiration! And they often are small enough to carry around in your purse or backpack to have handy throughout the day!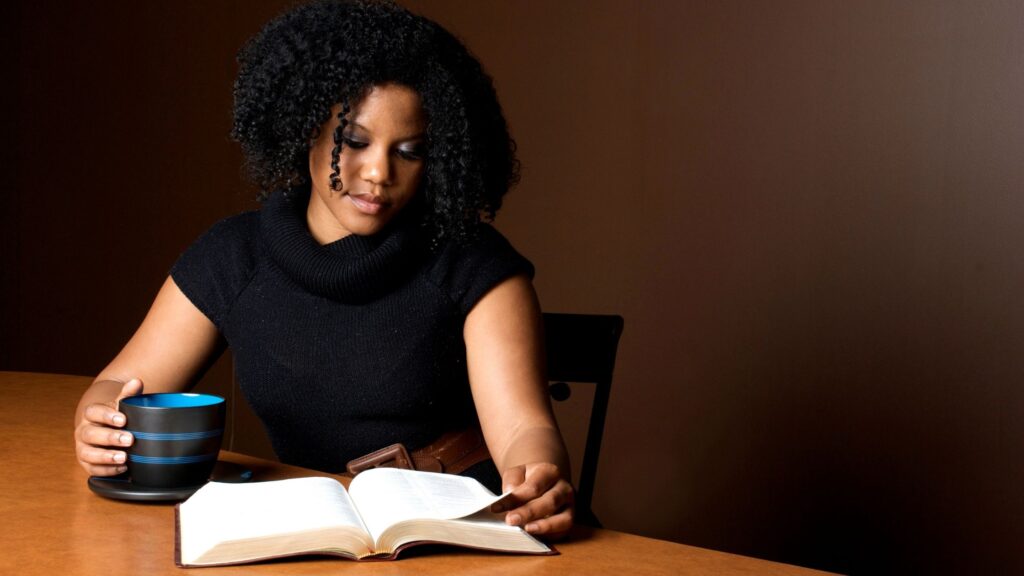 This post may contain affiliate links. Read our full disclosure here.
Short Powerful Devotions to Start Your Day
Ensure God is the focus on your morning so He will be on your mind all day!
For many people, mornings tend to be a busy and hectic time – making it hard to spend time in the Word. Sure, it would be nice to commit a full hour to Bible Study first thing in the morning, but for many people, this just isn't feasible.
So, you may be wondering: "What should I do for a daily devotion?" 3-Minute devotionals are the perfect solution!
These short, but powerful devotions give you a short verse of Scripture to meditate on for just a minute. They are powerful and speak directly to the issues you might be facing (as a woman/mom, husband/dad, or even a teenager.
These pocket devotions are small so they can often fit in a purse, briefcase, or backpack. Aside from reading them in the morning, it helps to have them handy for any downtime during the day (waiting at a doctor's office, etc).
Short Powerful Devotions 3-Minute Devotions
For women, the short but powerful 3-minute devotions are packed with hope and encouragement to tackle the day!
I love to read these short yet powerful devotions because they are simple, yet applicable to my life. I keep one in my purse so I can pull it out when standing in line at the grocery store, while pumping gas, or while waiting at a doctor's office.
Short Powerful Devotions for Moms
Let's be honest! Moms have the least time for themselves of any person on earth! Finding time to spend in the Word can seem near impossible with little ones needing constant attention and care.
These 3-minute devotions for moms are created to provide just the right encouragement and hope in powerfully small doses!
Short Powerful Devotions for Men
When pressure rises from the expectations of life, men need to know that they can stand strong in the power of the Lord. They need to know that they can accomplish what God has planned for their lives.
These short, yet quick daily devotions for men will help them be prepared to tackle all the world has to throw at them!
Short Powerful Devotions for Teen Girls
The 3-minute devotions for girls are created specifically to help teenage girls tackle the struggles of being a teenager.
If studying the Bible better is on your list of things to do this year, be sure to visit our Bible Study Resources page where you'll find everything you need to make Bible study a regular part of your daily routine.
Short Powerful Devotions for Teen Boys
These short devotions for teen boys are geared to help young tween and teen boys apply the Bible to the struggles of the teenage years and becoming a man.
3-Minute Devotions for Boys – Created for pre-teen boys, these short but powerful daily devotions speak directly to the interests, needs, and dreams of "men under construction" with plenty of fun references to sports, video games, machines, and all those things you enjoy.
3-Minute Devotions for Guys – Short but powerful daily devotions for teenage boys.
Walk in Faith Devotion for Teen Guys – This devotional bridges scripture with the everyday challenges of being a teenage boy, from dealing with peer pressure to dating.
Short Powerful Devotions for Families
These short but powerful devotions are written specifically to help parents teach Biblical principles to younger children.
Of course, these short powerful devotions should not completely replace more focused time in the Word. Reading your Bible daily, along with more in-depth Bible studies is important for truly absorbing all God has to say.
But these short Bible devotions can definitely fill in between those times, as well as get some scripture on the go.
Another way to get powerful daily Bible devotions is by using a daily devotional app and/or listening to a Biblical podcast.
Looking for a new Bible and not sure which one to get? Be sure to check out our recommendations for Bibles and Devotionals.