Are you a praying woman? Do you wonder if God hears your prayers or if he listens to women at all?
Throughout Scripture, women have played an important role. 
We see mothers raising god-fearing children who change the world as well as sisters stepping into dangerous jobs to help all the while working alongside female friends and neighbors who share God's love.
Embedded into the very culture of these heroic women of the Bible is the discipline of prayer. Today we will look more deeply at 19 praying women of the Bible who changed the world.
This post may contain affiliate links. Read our full disclosure here.
The Importance of a Praying Woman
Why is a praying woman so important?
The Bible tells us to pray nearly 400 times. 
Not only does God tell us to pray, but He also gives us examples of people who pray, prayers to copy, and even a formula for prayer straight from Jesus. 
Why?  Because prayer changes things.  
When a woman prays, she literally fortifies the armor of God around herself, her family, and anyone else she prays for.
This is important because the enemy is around every corner looking for a way in.
A praying woman is important because she keeps that armor strong – even for those who may not be saved or may not pray as much.
What Happens When a Woman Prays, Believing?
After I surrendered my life to God, I began to read the Bible differently. No longer was it a thing on my to-do list, but my quiet time was a place to meet with God and get to know Him.
The more I got to know Him, the more I trusted Him, believing He would move and answer.
Believing God changes everything about prayer.
What happens when a woman prays, truly believing God will answer? He answers and she sees it because she has her eyes fixed on Him.
"You will keep in perfect peace
those whose minds are steadfast (eyes are fixed on God),
because they trust in you." Isaiah 26:3 NIV (emphasis mine)
That is what ties together each of these praying women of the Bible.  Even where we imply they prayed, we imply it because their lifestyle verifies it. 
Each of them doesn't have a chapter and verse where we see prayer, but that is because prayer is mostly a secret act.  Let's look more deeply into their lives and see the evidence.
Related Post: How to Become a Strong Prayer Warrior and Why
Who Was a Praying Woman in the Bible
All throughout the Bible, we find stories of women who remained strong in their faith and prayed fervently – even when it seems their prayers weren't being answered.
They knew prayer wasn't simply to ask for things but instead to keep a continuous conversation with the Father.
Here are some praying women of the Bible that truly changed the world.
Eve
Sarah
Hagar
Jochebed
Miriam
Deborah
Rahab
Naomi
Ruth
Esther
Hannah
Mary of Bethany
Mary Magdalene
Elizabeth
Mary the Mother of Jesus
Anna the Prophetess
The Canaanite Woman
Priscilla
Lydia
Eve
We couldn't have a list of the names of praying women in the Bible without listing the very first praying woman. 
If I am honest, there are days I envy Eve for the beauty of walking and talking with God.  Eve was a woman who certainly changed the world, though not for the better, she is the mother of us all!
"They heard the sound of the Lord God walking in the garden in the cool of the day," Genesis 3:8 NASB
Sarah
It is interesting to me that Sara is the next praying woman who is named in Scripture.  We don't know Noah's wife and or the other ancestors really, but we assume they prayed. 
Why?  Because their children knew how to pray and those are things passed on by mothers primarily.   
Sarah, however, is noted as a woman of great faith and though we don't have a prayer written in Genesis, we see in Hebrews that her faith was great. 
A person of faith doesn't get there without prayer and Sarah one of many praying women of the Bible.  
"By faith, even Sarah herself received the ability to conceive, even beyond the proper time of life, since she considered Him faithful who had promised." Hebrews 11:11 NASB
Hagar
Something that captivates me about our God is that He is not racist or sexist or any other "ist".
He loved the people of Israel, that much is certain, but He also loved the others in the world He created. We see a beautiful picture of that in the life of Hagar.
Sarah and Abraham did not treat Hagar with dignity or respect, but God did.  God saw her, talked to her, and blessed her. 
Her prayer was so powerful and in it, we see the first name given to God; the God who sees!
"Then she called the name of the Lord who spoke to her, "You are a God who sees"; for she said, "Have I even remained alive here after seeing Him?""Genesis 16:13 NIV
Jochebed (Mother of Moses, Aaron and Miriam)
Earlier I presumed that mothers teach their children, and while it is a presumption, there are many Biblical heroines to help support the theory. Jochebed is one who exemplifies the faith of a mother.
During a time in history when it was dangerous to love your children, she stepped out in faith to protect Moses.
Not only do we see the result of her prayer life – in that God saved her son from certain death – but we see that all of her children became great faith leaders in Israel. 
Her prayer life surely fueled theirs and they changed the world! 
Jochebed is one of the great praying women of the Bible.
"The woman conceived and bore a son; and when she saw that he was beautiful, she hid him for three months. But when she could hide him no longer, she got him a wicker basket and covered it over with tar and pitch. Then she put the child into it and set it among the reeds by the bank of the Nile. His sister stood at a distance to find out what would happen to him." Exodus 2:1-10 NASB
Related: Characteristics of a Good Mother According to the Bible
Miriam
From an early age, we see Miriam stepping out in faith (which I see as a clear sign that she had a faithful praying mother). 
Moreover, we see her rise to a position of respect and leadership within the Israelite camp as they journeyed to The Promised Land.  
Miriam is one of my favorite Bible characters because she led when we see few women leading and because she was not ashamed to sing praise to God publicly. 
That leadership and confidence helped keep Israel praising God while facing difficulties in the desert.  
"Miriam answered them,

"Sing to the Lord, for He is highly exalted;
The horse and his rider He has hurled into the sea."" Exodus 15: 19-21 NASB
Deborah
Another of the praying women of the Bible who led during the Old Testament times was Deborah. 
Her closeness to God shines as we read her story in Judges.  She submitted to her leaders but always submitted to God first. 
The righteousness of this praying woman of the Scriptures changed lives in her circle and helped save the nation. 
"Then Deborah and Barak the son of Abinoam sang on that day, saying,

"That the leaders led in Israel,
That the people volunteered,
Bless the Lord!" Judges 5:1-9 NASB
Related: The Story of Deborah in the Bible
Rahab
The story of Rahab is yet another story that stirs my heart.  Here was a foreign woman that trusted God and changed the world. 
Her faithfulness saved the spies' lives and later changed the world through her lineage.  Matthew 1:5 puts her as the mother of Boaz which leads us to David and later on Jesus Himself.  
"Now before they lay down, she (Rahab) came up to them on the roof, and said to the men, "I know that the Lord has given you the land, and that the terror of you has fallen on us, and that all the inhabitants of the land have melted away before you. For we have heard how the Lord dried up the water of the Red Sea before you when you came out of Egypt" Joshua 2:8-10 NIV
How do I know Rahab was a woman of prayer, one of the many praying women of the Bible?  Boaz was a righteous man.  Rahab saw Jerico fall down around her and God spare her family alone. 
Seeing God leads to a faith that prays powerful prayers and passes them on to your children!
" However, Rahab the harlot and her father's household and all she had, Joshua spared; and she has lived in the midst of Israel to this day, for she hid the messengers whom Joshua sent to spy out Jericho." Joshua 6:25 NIV
Naomi
Naomi is a Biblical woman I can relate to and sympathize with.  Life was hard for her as her husband made tough choices that took her away from everything she knew to a harder life. 
When she was widowed and bereaving of the death of her children she returned to Israel. 
Why didn't she just stay and turn to the gods of Moab? 
Naomi was a faithful woman who loved and trusted God which means she was a woman of prayer.
Through her faithfulness, Ruth came into the lineage of Christ as well!  Talk about changing the world!
"And Naomi said to her two daughters-in-law, "Go, return each of you to her mother's house. May the Lord deal kindly with you as you have dealt with the dead and with me. May the Lord grant that you may find rest, each in the house of her husband." Then she kissed them, and they lifted up their voices and wept." Ruth 1:8-9 NIV
Ruth
We just looked into Naomi's life and saw that she was faithful and that would have meant prayer was a part of her daily discipline. 
Ruth chose to leave behind her family and culture to follow after Naomi.  She took on Jehovah God as her own God and followed in His ways.  
Relate: Who is Ruth in the Bible
Ruth is surely one of the many praying women of the Bible.  How do I know that?  The culture would have allowed for nothing less of course, but there is more. 
Her children and grandchildren demonstrate a faith that would have been passed down. A world changer indeed!
"But Ruth said, "Do not urge me to leave you or turn back from following you; for where you go, I will go, and where you lodge, I will lodge. Your people shall be my people, and your God, my God. Where you die, I will die, and there I will be buried. Thus may the Lord do to me, and worse, if anything but death parts you and me."" Ruth 1:16-17 NASB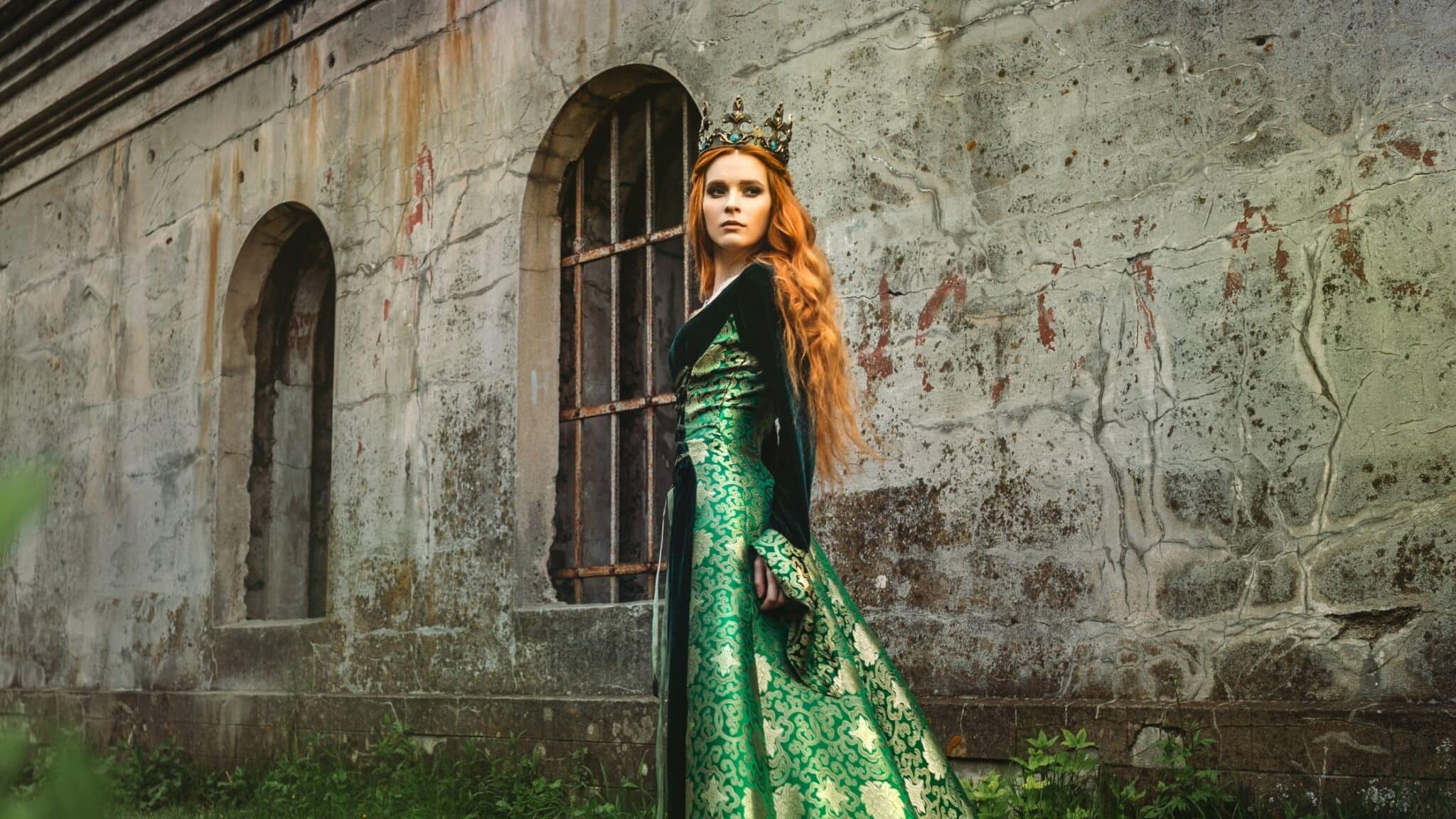 Esther
In the life of Esther, we see not only prayer but fasting.  This was a woman positioned by God to change the world in a powerful way. 
Thanks to her faithfulness, prayer, and courage, the entire race was spared a holocaust. 
It wasn't the first time nor would it be the last time someone tried to wipe Israel off the face of the planet, but God intervened through this praying woman and her influence!
"Then Esther told them to reply to Mordecai, "Go, assemble all the Jews who are found in Susa, and fast for me; do not eat or drink for three days, night or day. I and my maidens also will fast in the same way. And thus I will go into the king, which is not according to the law; and if I perish, I perish.""  Esther 4:15-16 NASB
Related: Characteristics of Esther in the Bible
Hannah
I would venture a guess that every time you find a faithful man in Scripture, he had a praying mother, but Hannah far outshines the rest. 
Her selflessness in prayer and sacrifice in sending Samuel to the temple to be raised as a priest changed the direction of the priesthood. 
God used Samuel in powerful ways through preaching, prophesy, and admonition. 
All of which started with the prayers of a desperate mother making Hannah one of the many praying women of the Bible.
"Then Hannah prayed and said,

"My heart exults in the Lord;
and My horn is exalted in the Lord,
My mouth speaks boldly against my enemies,
Because I rejoice in Your salvation."" 1 Samuel 2:1-11 NASB
Mary of Bethany (Martha and Lazerous Sister)
The Bible seems to be filled with Marys which can be confusing.  Three Marys made the list of praying women of the Bible. 
Note that Mary of Bethany and Mary Magdalene are different women.
"But the Lord answered and said to her, "Martha, Martha, you are worried and bothered about so many things; but only one thing is necessary, for Mary has chosen the good part, which shall not be taken away from her." Luke 10:38-42 NASB
Mary of Bethany was the sister who chose devotion to Jesus, talking to Him, and listening to Him teach. 
She was blessed to speak to Him face to face and we assume she carried on in that practice after His death.
Be sure to also read the full story of Mary and Martha.
"Mary then took a pound of very costly perfume of pure nard, and anointed the feet of Jesus and wiped His feet with her hair; and the house was filled with the fragrance of the perfume." John 12:3 NIV
Mary Magdalene
The next Mary is Mary Magdalene. Again she was with Jesus face to face. He healed her and she followed Him in love and devotion. This would have carried on after His death.
"Soon afterward, He began going around from one city and village to another, proclaiming and preaching the kingdom of God. The twelve were with Him, and also some women who had been healed of evil spirits and sicknesses: Mary who was called Magdalene, from whom seven demons had gone out" Luke 8:1-2 NASB
It is fascinating to me that there were women disciples of Jesus. 
That is not something I was taught growing up in the church which is just one more reason I urge you to read your Bible yourself rather than only knowing the Jesus preached from the pulpit. 
Preachers simply don't have enough time to teach everything, but you can read and learn on your own and grow in faith.
"But Mary was standing outside the tomb weeping; and so, as she wept, she stooped and looked into the tomb; she *saw two angels in white sitting, one at the head and one at the feet, where the body of Jesus had been lying. And they *said to her, "Woman, why are you weeping?" She *said to them, "Because they have taken away my Lord, and I do not know where they have laid Him."… Mary Magdalene *came, announcing to the disciples, "I have seen the Lord," and that He had said these things to her." John 20:11-18 NASB
Elizabeth
Have you noticed a common thread running through the lineage of Jesus Christ?  These women prayed, they had huge faith and courage enough to change the world. 
Elizabeth is no exception to the outstanding women of faith we've seen so far.  She was faithful and righteous before God.  
"They were both righteous in the sight of God, walking blamelessly in all the commandments and requirements of the Lord. But they had no child, because Elizabeth was barren, and they were both advanced in years." Luke 1: 6-7 NASB
If you have struggled to have children you know the hours spent in prayer, crying out to God to see and help. 
We see that her husband prayed, but we know as women that he was not the only one praying!  Elizabeth is another of the many praying women of the Bible.
"But the angel said to him: "Do not be afraid, Zechariah; your prayer has been heard. Your wife Elizabeth will bear you a son, and you are to call him John." Luke 1:13 NIV
Mary the Mother of Jesus
Of all the women of prayer in the Bible, Jesus' mother, Mary is one whose prayers I wish were recorded better. 
As Jesus grew in wisdom and knowledge we know Mary passed on her faith. 
The Angel says God favored Mary and we know that speaks of a relationship where she prayed regularly and with vulnerability.  One prayer is recorded for us in Luke's Gospel.  
"And Mary said:

"My soul exalts the Lord,
And my spirit has rejoiced in God my Savior." Luke 1:46-55 NASB
Anna the Prophetess
It is very rare to see women listed serving in the temple, but Anna the Prophetess is one. She devoted her life to serving God.
Prayer and fasting were disciplines she practiced. God blessed her prayer life and allowed her to bless His One and Only Son.
"And there was a prophetess, Anna the daughter of Phanuel, of the tribe of Asher. She never left the temple, serving night and day with fastings and prayers. At that very moment, she came up and began giving thanks to God, and continued to speak of Him to all those who were looking for the redemption" Luke 2:36-38 NASB
Related: How to Fast and Pray in a Way that Pleases God
The Canaanite Woman
Matthew tells of an interesting woman who spoke face to face with Jesus. 
The Canaanite Woman isn't even given a name but her story is given a place in the Bible.  She had faith enough to beg for the mercy of God for her daughter.  
"And a Canaanite woman from that region came out and began to cry out, saying, "Have mercy on me, Lord, Son of David; my daughter is cruelly demon-possessed."" Matthew 15:22 NIV
After she sees the miraculous love of God's Son we can assume her faith grew more and she became more devoted to prayer. 
If you have ever experienced God move in the life of your children, you know there becomes a deep desire to see it again. 
That is how I know this is one of the many praying women of the Bible.
"Then Jesus said to her, "O woman, your faith is great; it shall be done for you as you wish." And her daughter was healed at once." Matthew 15:22 NIV
Priscilla
Throughout the New Testament, we see people serving in pairs and often it's hard to tell if the names are male or female.  Priscilla is one of the leading women leaders during that time. 
We see her mentioned in Acts 18:2-3, Acts 18-19, Acts 26, and Romans 16:3-5. 
Priscilla leads and teaches others how to follow after Christ.  Though there is not a prayer mentioned, we know she was a woman of prayer because of the powerful ministry she had. 
God blesses those who pray.  
"and he began to speak out boldly in the synagogue. But when Priscilla and Aquila heard him, they took him aside and explained to him the way of God more accurately. " Acts 18:26 NASB
Lydia
Another strong woman who led in the New Testament was Lydia.  She is described as a worshiper of God and later on, we hear that she led a church in her home. 
While again, there is not a prayer listed, we know she was a praying woman because God used her and blessed her ministry.  
"A woman named Lydia, from the city of Thyatira, a seller of purple fabrics, a worshiper of God, was listening; and the Lord opened her heart to respond to the things spoken by Paul." Acts 16:14 NASB
Praying Women of the Bible Changed The World
These are just 19 praying women of the Bible who changed the world. 
They raised godly children, influenced the culture, impacted leaders, mentored, taught and encouraged and so much more. 
Every time we see women of faith praying we see God move in power.  
Prayer changes things because prayer speaks to the most powerful One who can change everything. 
Will you follow the lead of these strong women leaders and heroes of Scripture?  Will you become a woman of prayer?  
Women played such an important role in biblical history. Read more about them in our Women of the Bible series!